University Of Ghana Condemns BNI's Involvement In SRC Election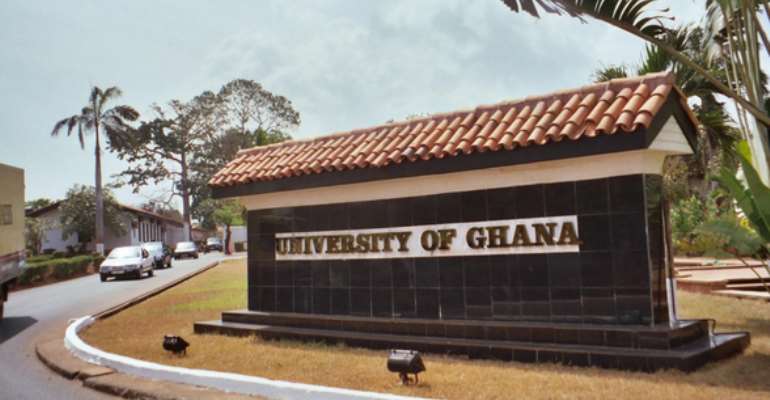 The University of Ghana has condemned the Bureau of National Investigation's involvement in its SRC election dispute.
The BNI arrested a software developer for allegedly using his technology to swap the SRC election results in favour of his favoured candidate.
The development sparked some agitations on campus.
In a statement the university said the BNI proceeded with its investigations without recourse to its procedures.
The University of Ghana said it has effective internal mechanism for resolving electoral disputes and asked the security agency to allow the university processes to be exhausted before acting to aggravate the situation.
Below is the full statement by the University of Ghana
STATEMENT BY MANAGEMENT ON 2015 SRC ELECTIONS AND ITS AFTERMATH
The Management of University of Ghana has taken note of recent occurrences in relation to elections organized by the Students Representative Council under the auspices of the Electoral Commission and makes the following observations:
• The elections were conducted on April 9, 2015 after being sanctioned by the Dean of Student Affairs.
• The elections were organised using an electronic voting system and applying the same software that has been deployed by the SRC for the past five years.
• Following the collation of results by the Electoral Commission, one of the contestants and his supporters expressed their dissatisfaction with the outcome of the elections.
• The SRC-appointed Electoral Commissioner proceeded to investigate the complaints of the complaining contestant.
• The SRC Court is also in the process of adjudicating in the matter.
• At the same time the Bureau of National Investigations, without recourse to the University, proceeded to conduct its own investigations and has subsequently issued a statement on its findings.
The Management of University of Ghana would like to assure all stakeholders in the election dispute that there are adequate internal mechanisms for resolving such disputes. The University is committed to using the time-honoured internal statutory arrangements for the resolution of the current dispute.
Meanwhile, the University appeals to agencies outside of the University to allow these processes to be exhausted and avoid unwarranted and undue sensationalization of the matter which could only serve to aggravate the situation on campus.