KATH Expresses Readiness To Fight Haemophilia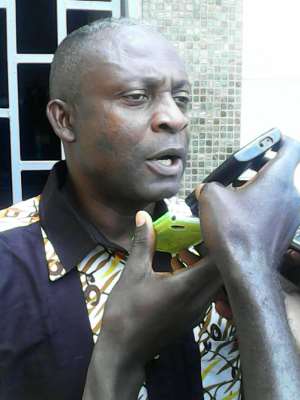 The Chief Executive of the Komfo Anokye Teaching Hospital (KATH), Dr. Joseph Akpaloo, has stated the hospital will continue provide support in capacity building for medical staff and other institutions in comprehensive haemophilia care.
He said KATH over the years had served as a Haemophilia Treatment center for persons living with hemophilia diseases.
Dr. Akpaloo made this known on the occasion of world haemophilia day seminar held in Kumasi.
The programme organized by Hemophilia Team at KATH in collaboration with Ghana Haemophilia Society, is on the theme; "Building a Family support", to help fight Hemophilia diseases.
He said, the hospital is dedicated to investing in the training of a core cadre of Haemophilia care team to help enhance excellence service delivery to all clients with bleeding disorders.
He commend dedicated Doctors, Nurses and Lab technicians who have availed themselves, to be trained as focal contact in the comprehensive care of patients with haemophilia.
According to him, the treatment of the disease globally requires standard international laboratory infrastructure and appropriate trained personnels.
He further assured that, KATH will continue to work with all stakeholders including government, and other partners to ensure that the right investment are made to improve care for all persons with haemophilia and other related bleeding disorders.
On his part, the head of haemophilia society Dr. Boakye Martins said, the diseases is really harmful that needs family relationship to fight against it, adding that his outfit will continue offer the necessary support to campaign against the disease.