Patronage of female condoms low in Koforidua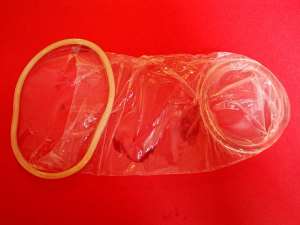 Koforidua, April 21, GNA - A survey conducted by the Ghana News Agency (GNA) indicates that, there is a low patronage of the female condoms in the Koforidua Municipality.
The survey shows that, even some pharmaceutical shops and drug stores do not stock the female condoms.
It was also observed that, talks and presentations on prevention of Sexually Transmitted Diseases (STDs) including HIV and AIDS and the prevention of unwanted pregnancies by most civil society organizations tend to dwell much on the use of the male condoms than the female condoms.
At many reproductive health programmes, the male condoms are heavily promoted than the female condoms.
Some women who responded to the survey complained about the size and the effort needed to put on the female condom and its unattractive appearance.
The survey on the contrary indicated that, some women who patronize the female condom use the ring on the tip of the condom for designing their kaba and dresses.
A pharmacy attendant, who spoke to GNA on condition of anonymity, said for the past year, they had not stocked the female condoms due to low patronage.
She said unlike the male condoms, which is on demand, the female condoms are only purchased once a while.
However a reproductive health expert was of the view that, despite the issues raised with the female condoms, including the extra effort in wearing and its unattractive appearance, it still remained one of the surest ways to prevent STDs and unwanted pregnancies.
She said, in the event where a male partner refuses to use a condom, the woman must protect herself with the female condom.
GNA