What Is The Difference Of Money Gram And WARI Programmes Of Bank Of Africa (BOA)??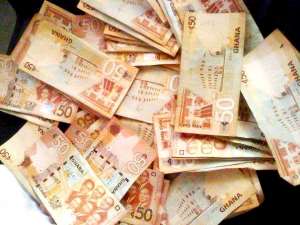 The Bank of Africa (GH) resently launched a programme with Money Gram about transfers of money. This is very interesting cos many Africans with employment wish to own their homes in their countries of origin as xenophobia is rearing its ugly face around the Globe.It is not easy to transfer moneys out of all the taxes and sub-taxes.
Please I got the message through your News and would like thru you to convey this message that my countrymen and women in Scandinavia are at the crossroads- first it is not plausible for them to obtain loans to be able to buy homes and secondly it will be costly for them to transfer moneys thru their banks both here and in Ghana to Real Estate companies in order for their homes to be built.
I want, on behalf of my colleagues to know if the Bank can/will be able to work with an identified Real Estate and a building company of our choice to enable us transfer moneys especially when one does not have to have accounts ,whilst elliminating some of the challenges in existing money transfer companies to pay for Mortgages.
Please, accept my thanks on behalf of the many colleagues to send to the Bank our request. I am looking forward to receiving a reply from the Bank in the form of a brochure or a reply to this mail.
I hereby add my address:
Fordson Oteng Agyei, Tranumparken
1.5.2., 2660 Broendby Strand,
Denmark
Thank you....