Partnering for sustainable impact in African countries / Stakeholder inclusiveness in FAO's agricultural programming paves way to consolidating cooperation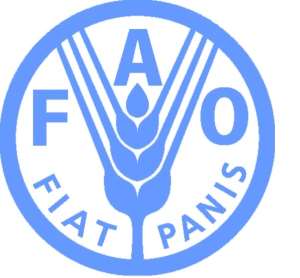 ROME, Italy, April 21, 2015/African Press Organization (APO)/ -- FAO in Africa consolidates strategic partnerships with key regional, sub-regional and national stakeholders at an annual regional management meeting held in the rural neighborhoods of Koforidua, at about 80km north of Accra.
The meeting themed 'Partnering for Sustainable Impact at Country Level' sought to promote dialogue between the FAO Regional Office for Africa and core development partners.
"Each year, we are keen to hold such a forum with our national and international partners to share updates on achievements, success stories and ideas to support our common goals for the countries and people we service in food and nutrition security and agricultural development", commented Mr. Bukar Tijani, FAO Assistant Director-General and Regional representative for Africa.
"We are set to gearing towards establishing a favorable environment for effective delivery and implementation of the corporate Strategic Framework", he added.
About 80 participants in the annual consultation, including FAO Country Representatives in Africa along with regional and sub-regional technical experts in food and nutrition security policies and programmes, emphasized the need to identify new areas of possible partnership, improve monitoring and reporting of results on regional development initiatives. Participants were requested to pay special attention on resource mobilization, communication, advocacy, knowledge sharing and other matters to create an enabling environment for better impact.
Concrete actions for follow-up recommended pursuing intra-African South-South Cooperation, accompanying the AU-NEPAD Malabo Declaration and Roadmap, encouraging concrete implementation of the Rome declaration on Nutrition and mainstreaming it into agriculture and supporting programmes for Youth employment in agricultural production and agri-food systems.
The meeting also debated on topics to be brought to the attention of the 29th FAO Regional Conference of African Ministers to take place in Abidjan, in April 2016.
Partners had a say
"We appreciated being invited, having a chance to share our programmes and see where we can collaborate. In Ghana, FAO has a large comparative advantage in technical assistance and in data and statistics that we feel is important to continue in further collaboration", declared Mr. Fenton Sands, USAID-Ghana.
"Through the Rice Programme Initiative that FAO leads in Africa, Africa Rice would be keen to work on access to new products, new materials and new tools; in particular the issue of good quality seeds has been a challenge and how we could create enabling conditions and environment to produce them and satisfy rice consumers in Africa", said Mr. Sidi Sanyang, Africa Rice Representative in Ghana.
On her part, Ms. Olufunke Cofie, IWMI-West Africa Representative, explained "We encourage FAO to diversify its Partners and continue dialogue with them, roll out joint activities and improve their implementation and results. We can bring in our knowledge on Water management in planning joint programmes in countries where FAO is present".
"For us, the Alliance for a Green Revolution in Africa means partnerships. We need partners to work together, to complement each other and to develop synergies so that we can be able to serve the smallholder farmers in Africa, to increase production and productivity and make good livelihoods for themselves. Our values are the same, expectations are similar and the way forward is to engage, share ideas and move together", AGRA Representative in West Africa, Kwasi Ampofo commented.
http://www.fao.org/africa/news/detail-news/en/c/284326/