Vatican Envoy Meets Tijaniyya Sect's Head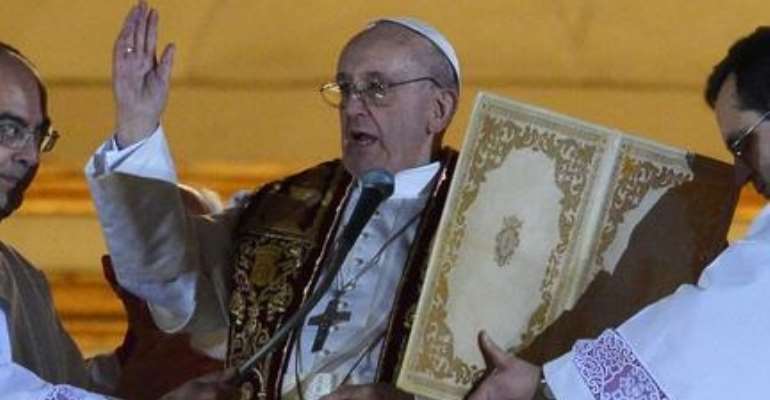 His Excellency Jean Malie Speich, the Vatican Ambassador in Ghana, has met with the Spiritual Leader of Tijaniyya Muslim Council of Ghana, Sheikh Abul-Faidi Abdulai Ahmed Maikano, at his residence in Accra.
The meeting was used to discuss matters of interest and to strengthen the cooperation between his office and the Tijaniyya Muslim Council of Ghana.
Ambassador Speich urged the Council to intensify its efforts in propagating Islam which was built on the principles of peace and unity.
'To achieve this, the Council should let the youth understand the importance of peace, stability and tolerance and to uphold them in high esteem,' he emphasized.
He further added that, 'God is not complicated as we humans, therefore among Muslims in the country and the world at large and between Muslims and other religions, there is the need for constant dialogue to ensure peace and unity and tolerance among humans who are special creatures of God.'
The ambassador prayed for God's wisdom for mankind to enable them cherish God's diversity.
On his part, Sheikh Khalifa congratulated the Vatican ambassador for his hard work and dedication and praised his country for its tireless effort in supporting Tijaniyya worldwide.
The Tijaniyya leader extended invitation to the envoy to this year's Qur'an recitation scheduled for April 22 to April 24, 2015.
The Council also presented to the Vatican ambassador a citation for his love for peace and exemplary leadership.
The ambassador in turn commended Sheikh Khalifa for the honour done him and stressed that the gesture will go a long way to foster mutual cooperation between the two countries to the benefit of its people.
Present at the meeting were Sheikh Amanullahi Jallo, Sheikh Mutawakilu Ilimi, Abubakar Baban Yara and Muhammed Muntari Ibrahim, all members of the Tijaniyya Muslim Council of Ghana.
By Adnan Mohammed