Insurers advised to target informal sector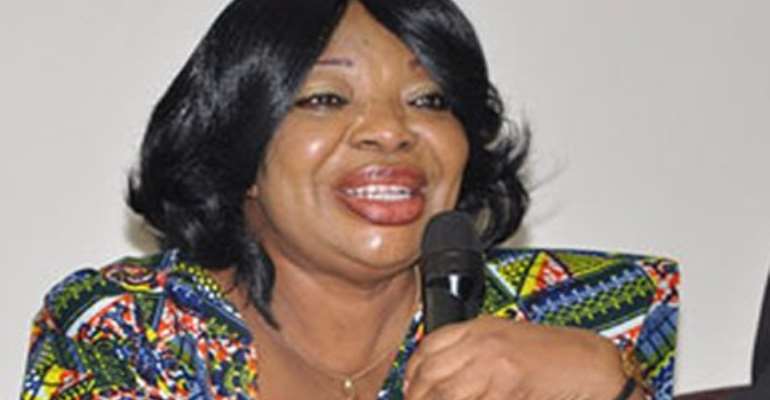 The Insurance Commission has re-emphasized the need for insurers across the West African sub-region to target the informal sector.
According to the commission, the growth of the sector and the country at large is greatly dependent on the informal sector since they form the greatest part of the population.
Speaking at the 37th Annual General Meeting and Education Conference of the West Africa Insurance Companies Association, the Commissioner, Lydia Lariba Bawa said innovation is key in this regard.
Insurance products and services in the WIACA region tend to predominantly focus on the formal sector businesses and white collar workers.
The irony however, she said is that, "the majority of the population in the West Africa Sub-region operate in the informal sector. This is where the relevance of the sub-theme of the conference – the role of micro insurance, post Ebola – becomes more prominent. She added that "until we find a suitable and innovative means of reaching out to the informal sector, it will be extremely difficult for us to take insurance to the next level of our development."
Ms Bawa identified capital inadequacy in the West Africa insurance industry as the reason for low premium retentions and high demand for overseas re-insurance leading to excessive premium flight running into millions of dollars every year.
She also called on insurance companies to implement sound corporate governance and risk management systems in line with international best practices to deal with the cultural and behavioural challenges that inhibit the growth of the sector. She called for the harmonization of the regulatory regimes in the WAICA region as pertains in the Eastern and Southern regions of the continent.
Deputy Finance Minister Mona Quartey who delivered the keynote address on behalf of President Mahama, called for support for the agricultural sector.
She called on insurers to work diligently to ensure that the financial sector in general and the insurance industry in particular regains the confidence of the public by meeting their obligations when called upon to pay claims and must do so promptly.
Another important area that requires urgent attention by insurers according to the Deputy Minister, "is the agricultural sector in the effect of climate change since our sub-region is prone to adverse weather conditions. We should see the pace of harmonization and inter-linkage of the insurance industry to lead the socio-economic transformation agenda. In this way we would be able to take full advantage of the benefits integration provides. "
She underscored government's commitment to supporting the insurance industry in Ghana as part of efforts in transforming the financial sector.
Mrs. Quartey asserted that some of the areas government is prioritizing include a review of the current legislation to address various limitations and to better support product development for critical sectors. In this regard government will continue to promote the micro insurance and agricultural insurance development, she said.