Xenophobic attacks: Ghanaians don't want to return home - High Commissioner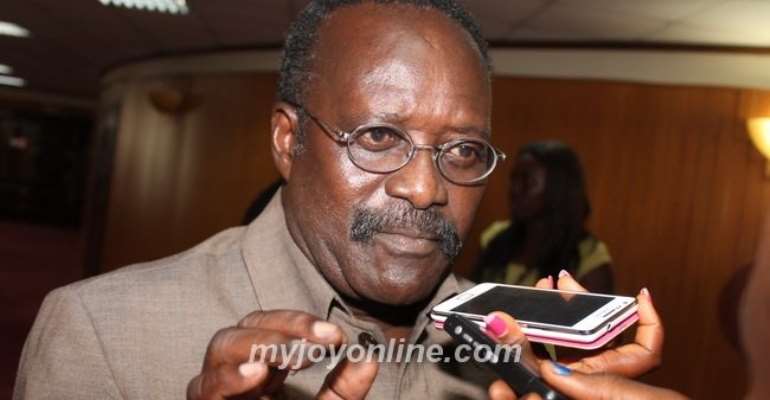 Ghana's High Commissioner to South Africa Kwesi Ahwoi has revealed that Ghanaians living in South Africa who maybe targets of xenophobic attacks are unwilling to return home.
Mr. Ahwoi explained that he had met with all the Ghanaian associations in South Africa "and nowhere have we got the indication that any group of Ghanaians want to come home."
He indicated that repatriation is optional hence they cannot force any Ghanaian living in South Africa to return to Ghana.
Foreign nationals in South Africa are being attacked by locals who claim they have taken over their jobs and rendered them [the locals] unemployed.
Mr Ahwoi however hinted that his outfit will evacuate any Ghanaian who willingly wants to return home.
He said "We need them (Ghanaians) to give indications that they want to go home. The other countries that have decided to bus some of their people home, the people have decided to go. In the case of Ghana, not a single person has gotten in touch with the embassy to say that I want you people to take me home because I'm a victim or I'm afraid."
Mr. Ahwoi further assured that there is an evacuation plan if there is the need to evacuate Ghanaians saying "as soon as the circumstances demand that we evacuate people who want to be voluntarily evacuated we will put the plan into action."
He added that the High Commission will "have to identify a collection point where an announcement will go out that all Ghanaians should meet at these various points."
After which they will be transported by road to a South African airport.
Meanwhile the South African High Commission to Ghana will on Monday hold a press conference to address the recent spate of attacks on foreign nationals in that country.
The media briefing is expected to be addressed by the South African High Commissioner to Ghana Ms. Lulama Xingwana.