Citizen Theodosia Okoh Passes On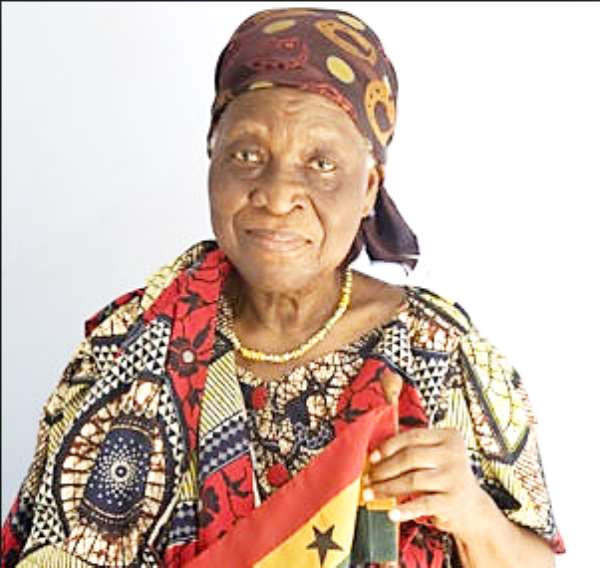 Madam Theodosia Salomey Okoh, the designer of the national flag, is dead. According to family sources, she passed away on Sunday at about 6am at the Narh Bita Hospital at the age of 92.
She is survived by three children: Kwasi Okoh, Stanley Kwame Okoh and Theodosia Amma Jones-Quartey.
Mrs Okoh was born Theodosia Salomey Asihene on June 14, 1922 at Anum in the Asuogyaman District in the Eastern Region. She was the fourth of eight children born to Very Reverend Emmanuel Victor Asihene, a former moderator of the Presbyterian Church of Ghana and Madam Dora Asihene.
She started school at Ashanti Efiduasi Primary School, continued to the Basel Mission Middle, Senior and Teacher Training Schools in Agogo and then Achimota School.
She married Mr Enoch Kwabena Okoh, the Head of Civil Service in the Nkrumah regime, and became known as Mrs Theodosia Salomey Okoh.
She was an astute hockey player and later became the first female chair of the Ghana Hockey Association and subsequently, the Accra hockey pitch was named after her.
Peacefmonline.com brings you a flashback interview Mrs Theodosia had with Kwami Sefa Kayi when the Accra Mayor, Oko Vanderpuiye tried to change the Theodosia Okoh Hockey Pitch which was named after her to Atta Mills Hockey Pitch.