Bawku Residents Return Guns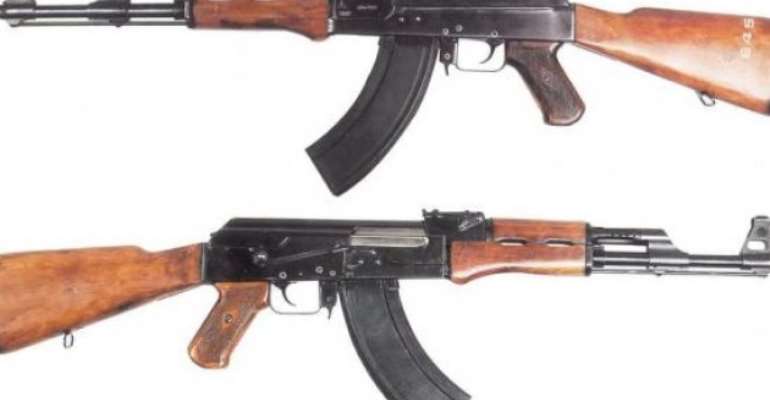 Information reaching DAILY GUIDE from the Bawku Municipality in the Upper East Region indicates that some residents who had been keeping guns in the area had handed them over to the police in response to calls for residents to submit their weapons. All the guns submitted to the police so far are AK 47 assault rifles.
The Bawku Municipal Chief Executive, Issahaku Bukari, who confirmed the information to DAILY GUIDE, said it was good news and hoped more people would see the need to hand over their weapons to the law enforcement agents. He said the assembly was in touch with the interior ministry to prepare a package to reward the three residents who had returned their guns and others who would follow suit.
A DAILY GUIDE source at the Bawku police station hinted that the positive response could also be attributed to the periodic public education by the police in some areas of the municipality.
Towards the end of 2014, the Minister of the Interior, Mark Owen Woyongo, hinted of a campaign to retrieve all guns in private hands in the Bawku Municipality. The campaign, dubbed 'Gun for Money', was to reward people who would willingly hand over their guns to the police.
Some residents had also welcomed the news, saying it was a sign that people had decided to allow peace to reign in the municipality and prayed that selfish politicians would not turn back to reverse the progress made.
There have been claims by some residents and opinion leaders that some politicians benefit from the division in the Bawku Municipality and have always worked to keep the people there divided so as to push their selfish agenda.
The Bawku Municipality has been very calm, enjoying some level of peace for some time, resulting in the speedy development of the area by well-to-do individuals and the municipal assembly.
FROM Ebo Bruce-Quansah, Bolgatanga