Four Ghanaians found dead in SA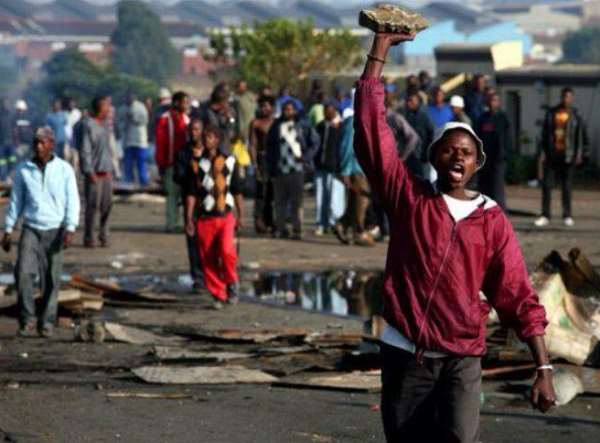 The Ghana High Commission in South Africa has confirmed the death of four Ghanaians in the former apartheid nation.
The four, a man, two women and a baby were discovered dead in the town of Heibron in the Free State Province in South Africa, a statement from the foreign affair ministry said.
It is unclear if they were killed through the ongoing homophobic attacks in the country or died of natural causes.
The Embassy contacted the South African Police who confirmed the deaths and additionally stated that they were found in a salon, which was locked, and upon breaking in they found the bodies of the four persons all of whom were foaming at the mouth.
The bodies have since been removed for post mortem investigations to be conducted.
The Mission, however, says there have been no attacks at Heibron where the four were found dead.
The Embassy has sent an Officer to the location to investigate the matter further.
The Foreign Affairs Ministry has also requested the National Security Council Secretariat to urgently dispatch an officer to liaise with the South African Police in their preliminary investigations into the case
Source: starrfmonline