Delegation to visit SA town where 4 Ghanaians were found dead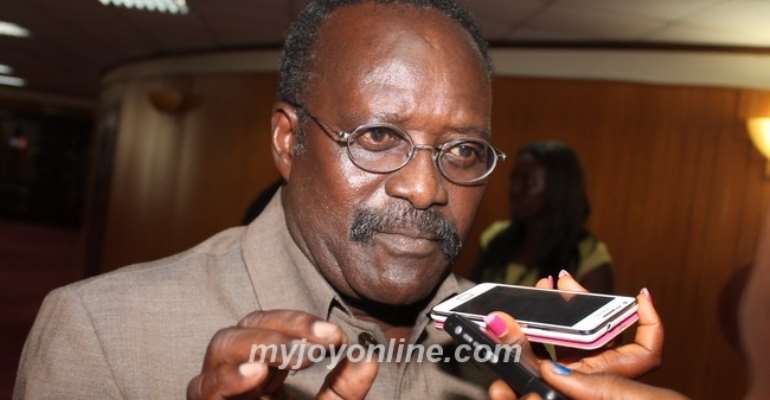 Delegation from Ghana's High Commission in South Africa is on its way to Heibron where four Ghanaians were found dead in a salon.
Investigations are still ongoing to determine the cause of death of the four Ghanaians who were discovered in the locked up salon.
Reports indicate that the victims' were foaming at the mouth when they were discovered and police are investigating whether the deaths have anything to do with the recent xenophobic attacks.
Ghana's High Commissioner in South Africa, Kwesi Ahwoi tells JoyNews the deaths leave a lot of questions unanswered, especially since no xenophobic attacks have been recorded in Heibron.
Listen to Kwesi Ahwoi below:
The bodies of the deceased have since been removed for post-mortem investigations to be conducted.
Meanwhile, Government has also requested the National Security Council Secretariat to urgently dispatch an officer to liaise with the South African Police in their preliminary investigations into the case.
This latest incident has further heightened fears among the Ghanaian community in South Africa, some of whom want to be evacuated home.
Some Ghanaians are reportedly leaving their homes to seek refuge at camps.
Deputy Chairman of the Ghanaian community in Bloemfontein, Koku Amankwah says "most of the people want to come home. They are afraid of their safety."
He revealed that some Ghanaians have been forced to disguise themselves, and pretend to be South Africans to escape attack.
According to him, the situation is such that people are afraid to send their kids to school because of the looming uncertainty in the wake of the brutal attacks.
Amankwah reports that they feel it is "better to come and stay at home and not have anything but to go for greener pastures and be killed in someone else's country".
In related news, the South African government has been addressing the press this morning on measures they have taken so far to deal with the xenophobic attacks.
Ghanaian Journalist in South Africa Alex Kwesi Crassie reports that about 370 people have been arrested so far in relation to the attacks.
Police, he said, have been tracking down persons who have been utilizing social media and posters to engage with and mobilise people to carry out these attacks.
South Africa has been hit with a recent wave of xenophobic attacks, following alleged statement from Zulu King Goodwill Zwelithini calling for foreigners to "go back to their countries". However, he says his comments were distorted.
Official data suggests there are about two million foreign nationals in South Africa, about 4% of the total population. But some estimates put the number of immigrants at five million.