Baako predicts Supreme Court action over Electoral Commissioner appointment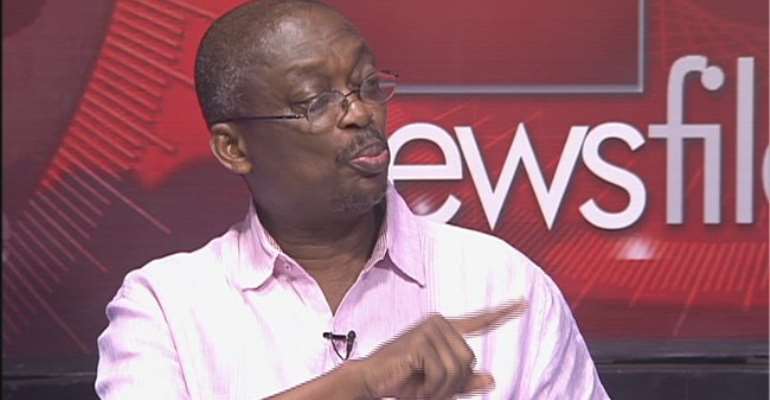 Managing editor of the New Crusading Guide newspaper Abdul Kweku Baako Jnr is predicting a Supreme Court interpretation of the constitution to settle controversy over the procedure for appointing the next EC boss.
"I suspect that if we are unable to use consultation and consensus building to deal with this issue, we might as well proceed to the highest court of the land and take an interpretative judgment on the matter", Kweku Baako said on Joy FM's news analysis show, Newsfile Saturday.
His comments follow the controversy generated after opposition parties called for the President to initiate dialogue and broad discussions before he makes the historic appointment.
President John Mahama will be appointing the next Electoral Commissioner when Dr. Kwadwo Afari Gyan retires in June after holding the position for 22 years.
The appointment which is a rarely chartered political territory has informed views expressed by political parties calling for wide and thorough consultations before the appointment.
But a lawyer Kwame Akuffo has earlier this week dismissed that call by the opposition for dialogue and consultations as "unconstitutional"
Article 70, clause 2 of the 1992 Constitution gives the President the prerogative to appoint the EC Chairman and Deputies as well as other members of the Commission on the advice of the Council of State.
Kwame Akuffo said the constitution speaks only of the president acting on the advice of the Council of State as precondition for the appointment of the EC Chair.
A dialogue with party chairmen is alien to the appointment process, he signaled. His view has found some support in the commentary of government communicators and sympathisers.
But Kweku Baako believes it is in the "enlightened self-interest" of the country for the President to be open to consultations on the appointment.
He believes the proper interpretation on the word 'advice' will be key in understanding the procedure.
"I am convinced that the use of the word 'advice', relative to the role the Council of State plays, gives that whole provision a certain distinctive character and for that matter dilutes the presidential authority in the appointment process"
He explained that in view of the controversial circumstances surrounding the last elections in December 2012, calls for consultations before appointing an Electoral Commissioner should not be dismissed.
"The broader consultation is not an animal that should scare us", he said maintaining that the spirit of the constitution supports calls for dialogue.
He acknowledged that not much attention has been paid to constitutional provisions that tie decisions of the President to the 'advice' of other persons and bodies.
"We have been lazy about it. We haven't taken it seriously. Now it is coming to the fore", Baako said.
Listen to audio
Story by Ghana|Myjoyonline|Edwin Appiah|[email protected]