Rather Bizarre But Quite Pedestrian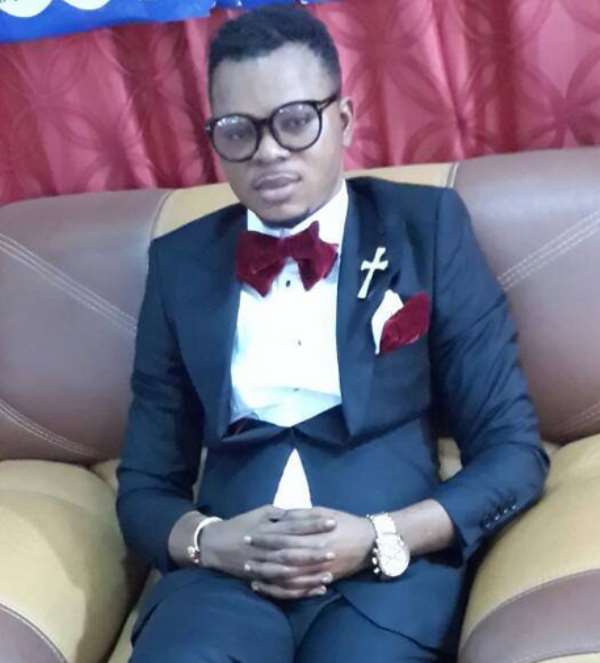 Having been away from state side for some three decades now, I got to know about the man Daniel Obinim through the inspirational gospel songs of his wife, Mrs. Florence Obinim. And then the next thing I heard about the youthful prelate was his alleged mauling of a fellow discussant on a radio talk-show, or some such public event. Well, while I felt deeply chagrined, especially on behalf of his wife who appeared to be quite sedate and placid, I still, nevertheless, chalked his apparently egregious misbehavior to the possibility of him having been wickedly overwhelmed by sudden fame and social heft or significance. And then the all-to-be-expected happened.
I am, of course, talking about adultery. It was also quite "normal" that his widely remarked illicit sexual escapades would take place within the circles of his own congregation. In the latest episode, Bishop Obinim is widely reported to have confessed to carrying on a liaison with the wife of one of his junior pastors. The Bible calls this an act of covetousness, one of the ancient deadly sins of blistering spiritual decay. This sort of conjugal cheating runs riot and rampant in many a modern society, and not just in Ghana or the so-called Third World. And so we shall not pretend that there is anything uniquely perverted about the non-mainline independent and entrepreneurial cleric.
I call him "entrepreneurial" because most of these so-called One-Man or Independent churches operate pretty much like cutthroat business enterprises, even while their proprietors pretend to be about the charitable and godly mission of Spreading-The-Word. And, oh, lest I forget - I rapturously relish the gospel duets of Florence Obinim and Princess Ifeoma, the Ibo bombshell and have traded a few lunches for a couple of their CDs in the recent past. I also happen to believe that these two women are inimitably celestial in their videographed collaborative performances. I even once encountered the Asante-Nkawie native on Facebook; that was how I got to know about her hometown.
But what actually inspired me to pen and publish this piece was the alleged claim by Bishop Obinim that his adulterous scandal was, somehow, a blessing in disguise, as it had led to "multiplying the number of his [hitherto] eight [congregational] branches" (See "My Church Members Thought I Was God - Bishop Obinim" Adomonline.com / Ghanaweb.com 4/4/15). Now, I sincerely don't know what he means by the preceding. In other words is Bishop Obinim, for instance, claiming that having more adulterous liaisons in the manner of the Biblical King David and Bathsheba, the wife of his deliberately slain military lieutenant, Uriah, is bound to exponentially cause the further expansion of his congregational assemblies? Maybe so or maybe not.
Whatever be the case, one thing is certain - Bishop Obinim does not seem to feel any remarkably chastened enough to pledge his full conjugal commitment to Mrs. Florence Obinim, thus his rather mischievous and willfully ungodly assertion that "even though he doesn't intend to cheat on his wife again, he [also] cannot promise not to cheat on his wife again, because he is 'only human' like the rest of us and can't predict what the future holds." Whatever the future might hold for the "Adulterous Bishop," one thing is certain.
He clearly seems to be looking forward to another juicy bout of sexual intercourse with the wife of one of his junior clerics. And were I one of these disturbingly vulnerable junior clerics, I would seriously ponder whether it is worthwhile continuing my association with such a covetous and willfully hawkish wife-snatching adulterous and obstreperous binge-indulging marital pooper.
Americans have a maxim that poignantly captures the kind of decidedly irreligious and abjectly dissolute existence which Bishop Obinim clearly appears to have elected for himself: "Once a cheater, always a cheater." And if I were Auntie Florence, I would be more than "worried sick."