Wrongful Appointment Of EC Boss Likely To End Up In Court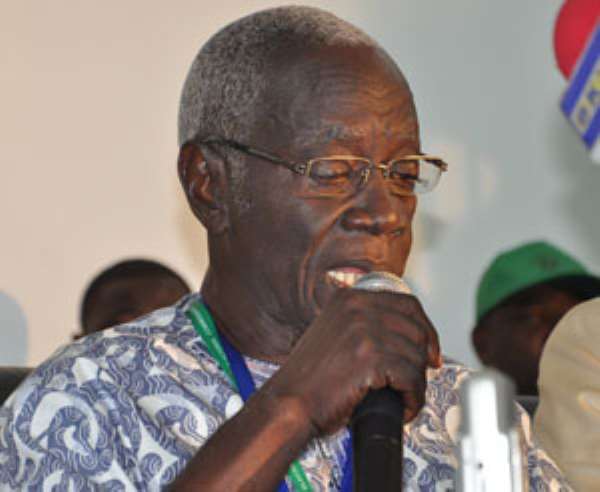 A former Deputy Speaker of Parliament, Reverend Professor Mike Aaron Oquaye, has said the President cannot take the sole decision in appointing a Chairman of the Electoral Commission (EC) of Ghana.
According to him, the President could do so upon the advice of a person, a body or an authority as stipulated in Article 70(2) of the 1992 Constitution.
The EC Chairman, Dr Kwadwo Afari Gyan, who has held his position since the return to constitutional rule in 1992, is due for statutory retirement in June.
The choice of his successor has engendered public debate with many calling on the President to make a prudent choice.
The Constitution states: 'The President shall, acting on the advice of the Council of State, appoint the Chairman, Deputy Chairmen, and other members of the Electoral Commission.'
But speaking on TV3′s News 360 on Tuesday, April 14, the former Dome-Kwabenya Member of Parliament (MP) said the phrase 'on the advice of' has led to many cases ending up in the country's law courts and the EC's may take a similar course if the President does not 'act by law on what advice that body gives.'
'You can't have your own view, and there are cases in the courts of Ghana, including the Supreme Court, on this. Clearly what 'on advice of' means [is] 'in consultation with'. So that is granted and established.'
The former political science lecturer, therefore, said much responsibility rested in the bosom of the Council of State.
'If [they] sit there doing nothing, waiting for the President, they have abandoned their responsibility. Posterity will hold them liable.'
He also charged civil society organisations, including political parties, to have a say in the appointment of Dr Afari Gyan's successor.
After all, they are the main players in the game,' he said about the political parties, mentioning the Ghana Trades Union Congress (TUC), the Christian Council, the Muslim Council as the other bodies that must be consulted.
They will give reasons and do some shortlisting and present that to the Council of State which will deliberate on the matter and make a recommendation to the President, who will appoint on their advice.'