Bubuashie Residents Compelled To Resort To Gutter Water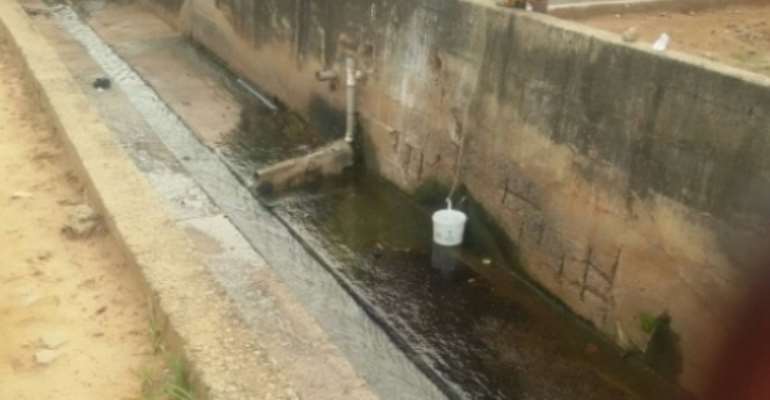 Residents of Bubiashie in the Okaikoi sub-metro of Accra, have been compelled to depend on underground water running through a drain, as their taps have ceased for the past two weeks.
The source of the water which runs flows through the drain is unknown but the residents tell Atinka News, they believe it is underground water that has found an opening through the drain.
They said it is the only alternative available to them for basic household chores while they buy sachet water for cooking and drinking.
Meanwhile, officials of the Ghana Water Company are due to collect samples of the water for testing following a report made by our news team to the Accra West Directorate.