Registrar-General Department Outdoors New Online Portal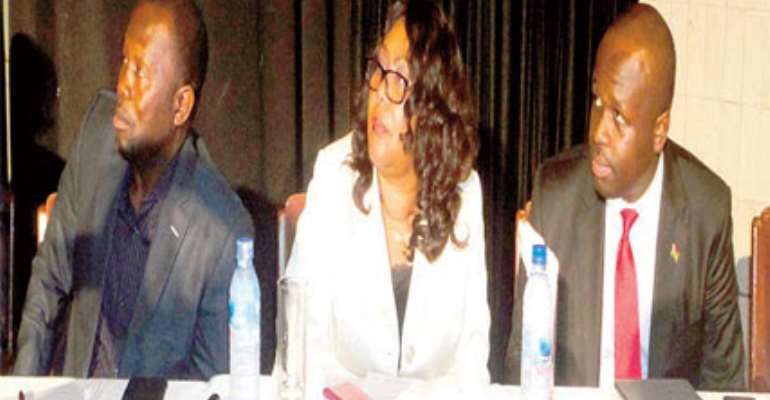 The Registrar-General's Department has launched a new electronic portal for the registration of businesses, electronic payments and estate administration.
The new portal dubbed e-Registration would help clients transact business on line with the Registrar-General's Department without having to directly go to their offices.
With the new e-registration developed under the e-Government project, services of the RGD would be virtually taken to the doorsteps of clients who can access the portal via www.rgd.gov.gh or www.rgdservices.com comfortably.
The new portal is also integrated with the Ghana e-Payment Portal (GEPP), as well as the Ghana Revenue Authority's e-Tax Portal to enable the user make use of the Tax Identification Number (TIN) to identify portal users.
Once the TIN number is obtained a user may submit an online request to RDG for a portal user account which will then enable the user to access a full range of online services, including searches, news, name and business registration, among others.
Deputy Director General of RGD, Jemima Oware said the main objective of the project is to create a more customer friendly oriented public service delivery system.
'Our efforts to support customer expectations were underpinned by our desire to provide a fast and effective service,' she said.
Mrs. Oware used the occasion to call on all existing businesses to update their records in the new system to enable the department rid its register off all inactive business and come out with an accurate accessible data based on viable business in Ghana.
She said, 'In that light we would welcome participation from our stakeholders to draw attention to any inaccuracies they might come across whilst upgrading the data on our e-portal.'
Dr. Edward Omane-Boamah, Minister of Communications, launching the new portal, said the easy-to-use portal has been developed to boost trust and eliminate the activities of middle men in the registration process.
He however called for periodic evaluation of the portal usage to enable the system meet challenges and make it efficient.
Dr. Dominic Ayinie, Deputy Attorney General, who chaired the event, in his remarks, said the introduction of the new portal would ensure that the registration process is done quickly.
By Jamila Akweley Okertchiri