Korle Bu Robber Opens Defence Today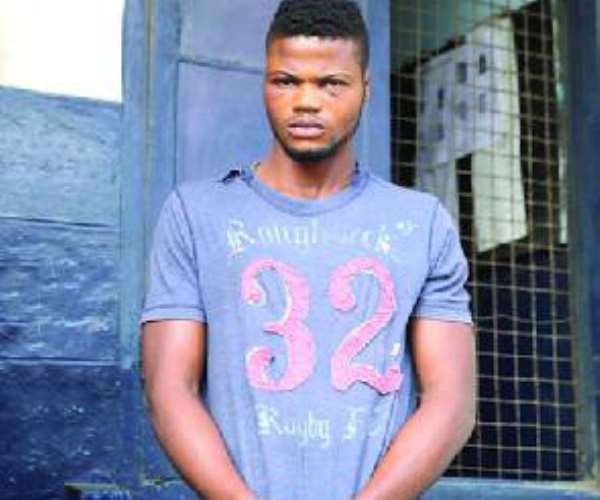 An Accra Circuit Court has ordered Emmanuel Aryee aka Kahn, the alleged robber at the students' hostel at the Korle Bu Teaching Hospital in Accra, to open his defence in respect of the trial today.
This was after the complainant had completed her evidence in chief and had been cross-examined by the accused.
The victim reportedly jumped from the second floor of her hostel at the Korle Bu Hospital at about 6:25pm on January 29, 2015 when Kahn attempted to rape her because she could not provide the GH¢1,500 he had demanded from her.
Led in evidence by Inspector Martin Acheampong, the victim (name withheld), who was in crutches as a result of the injury she sustained by jumping, stated that Kahn was arrested with her laptop.
She tendered her medical report to the court.
Kahn, whilst cross-examining the final year medical student, asked if he pushed the victim, to which she replied in the negative.
The accused, who described the complainant as 'my dear sister', again asked the victim whether he begged for the said amount or demanded.
According to the victim, Kahn begged for the money from her whilst holding a sharp knife and locked the door.
Inspector Acheampong said the prosecution had closed its case and would not call any witness in respect of the case.
The trial judge accordingly ordered Kahn to open his defence today, April 17, 2015, stressing that a case had been made against the accused person.
Kahn is standing trial for attempting to rape the final year medical student after she failed to give him GH¢1,500.
The accused person is alleged to have also robbed the victim of her Toshiba laptop and Samsung mobile phone.
By: Jeffrey De-Graft Johnson
[email protected]