Star Assurance marks pearl anniversary; targets regional markets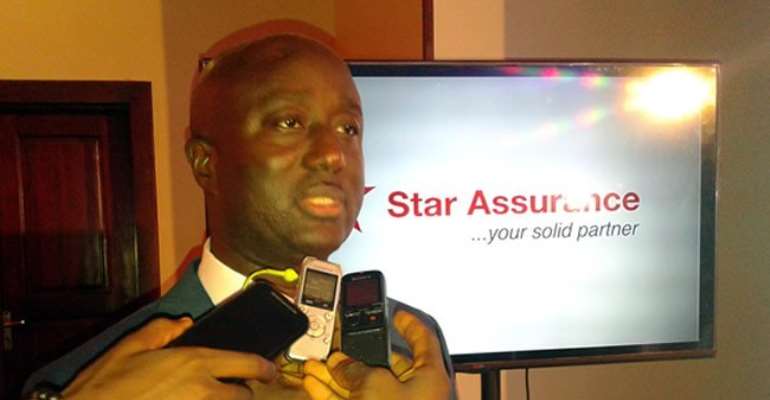 Indigenous insurance company, Star Assurance, has marked its 30 years anniversary with plans to penetrate regional markets as part of many growth strategies earmarked for the coming years.
At the launch of the year-long 30th anniversary celebrations, the 2012 CIMG Insurance Company of the Year also revealed plans to consolidate its leadership in the insurance market through investments in IT infrastructure and human development.
At a short ceremony to unveil the anniversary logo at the Holiday Inn in Accra, MD of Star Assurance, Kofi Duffuor, said the company is "poised to establish itself as a clear market leader in the small and medium-sized enterprises market as it sees Ghana's large SME sector as a key driver of growth in the industry".
"We are also going to consider opening branches outside Ghana", he said.
Mr Duffuor indicated that Nigeria, Liberia and Sierra Leone are key countries the insurance company would likely penetrate in the coming months.
National Insurance Commissioner, Lydia Lariba Bawa, lauded Star Assurance for its achievements in the past three decades.
Delivering a keynote address at the event, she said, "the company has made tremendous efforts to take insurance closer to the insuring public by establishing branch and agency offices across the country. With seasoned management staff, it is ranked among the top three non-life companies in Ghana in terms of assets and premium generation.
The Insurance Commissioner was supportive of the Star Assurance's plans to penetrate markets outside Ghana's borders.
"In the face of globalisation, domestic insurance companies must not only be competitive locally but must take advantage of open markets and compete in regional markets. This calls for efficiency in financial and human resource management coupled with aggressive marketing. In other words, insurance companies should plan to work and operate beyond the country's geographical borders", she said.
Ms Bawa urged insurance companies to intensify public education to rope in a larger majority of Ghana's population.
She adds that this public education must make geared towards making the people realise the importance of insurance to safeguard their lives, businesses and properties.
"Insurance companies must address their products to the needs of their clientele. Innovative insurance products must be developed and made available to the insuring public coupled with excellent customer service practices," she said.
Activities for the year-long 30th anniversary of the insurance company include the establishment of a customer loyalty reward, CSR activities, and an insurance forum where distinguished persons from different backgrounds will present papers on insurance.
Story by Ghana | Myjoyonline.com | George Nyavor | [email protected]