Don't engage school children in 'galamsey' - MP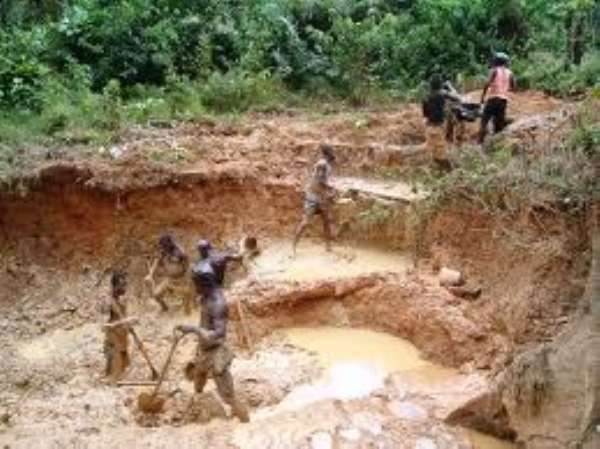 Manso-Adubia (Ash), April 16, GNA - Mr. Yaw Frimpong Addo, Member of Parliament (MP) for Manso-Adubia, has advocated proactive measures to prevent school children in the area from engaging in illegal mining (galamsey) at the expense of their education.
He described as disturbing, the huge number of children engaged in the practice, particularly in the Amansie-West District, and said this was a disincentive to their career development and growth in general.
He tasked stakeholders to remain committed to campaigning against children's involvement in illegal mining to benefit the nation.
Mr. Addo was speaking to the Ghana News Agency (GNA) on the sidelines of the inauguration of the Promise Land Adventist Preparatory School at Manso-Adubia.
This also coincided with the donation of 50 bags of cement by the MP to the school to expand its facilities.
The school, an initiative of the Seventh-Day Adventist Church, is designed to inculcate discipline and good moral training in children within the area.
The MP lauded the church for their track record in health and educational development, noting that, many underprivileged communities and individuals had been beneficiaries of the initiatives and programmes by the church.
Mr. Addo asked the pupils to concentrate on their studies, while urging the teachers to also give off their best in the discharge of their duties.
Pastor Agyemang Duah Malick, District Pastor of the Church, affirmed the church's resolve to contribute meaningfully to the human resource development of the nation through sound and quality educational delivery.
He advised members of the church to bring their wards to the school for their holistic development.
GNA