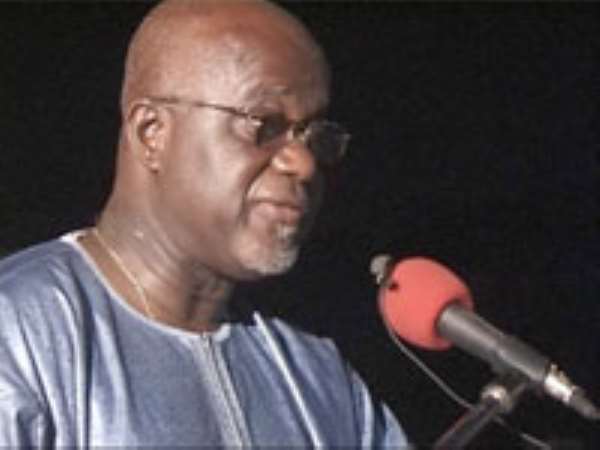 Accra, Aug. 16, GNA - The Government on Monday lifted with immediate effect the state of emergency imposed on the Tamale Municipality and Yendi District but warned that any breach of the peace would be drastically dealt with.
A statement issued by Mr Hackman Owusu-Agyemang, Minister of the Interior, said this followed the improved security situation in the Tamale Municipality and Yendi District.
"By this action, the sate of emergency has been lifted in the whole of the Dagbon Traditional Area."
The statement said while lifting the state of emergency, arrangements were being made for District Assembly Elections to be conducted in the Tamale Municipality and Yendi District within the next few weeks.
"It is hoped that the people of the Dagbon Traditional Area will appreciate this action of the Government and reciprocate this by not indulging in any activities, which will undermine the peace that currently prevails in the area, which peace is a sine qua non for the development of the Dagbon Traditional Area."
The Government said the security agencies would continue to monitor the situation in the Area to ensure that the security was in no way compromised to make it possible for peacekeeping persons to go about their activities without any hindrance.
President John Agyekum Kufuor on March 27, 2002 declared a state of emergency in the Dagbon Traditional Area of the Northern Region following the assassination of Ya-Na Yakubu Andani II, Paramount Chief of Dagbon Traditional Area, and 30 others in a chieftaincy conflict.
A statement issued from the Office of the President and signed by Mr Jake Obetsebi-Lamptey, Minister of Information and Presidential Affairs, said President Kufuor had imposed a dusk to dawn curfew across the entire Dagbon Traditional Area.
It said the security services were empowered to stop the assembly of any groups and to disperse any and all groups that they deemed to be a threat to public order.
"Any person caught fomenting unrest or advocating violence in any way will be severely dealt with.
"The Army Commander and the Northern Sector Commander are in the Region to further assess the situation", it said, adding that Police and Army reinforcement were also being moved to the Region.
The Government, however, gave an assurance that all those responsible for the bloodshed would be brought to book and be dealt with in accordance with the fullest rigours of the law.
It called on all religious and social leaders in the area and in Dagbon communities outside the area to be calm and to calm their people.
The Government further asked the media to show the fullest restraint and avoid any inflammatory reporting that could further inflame the situation.