Ada needs mental examination - Police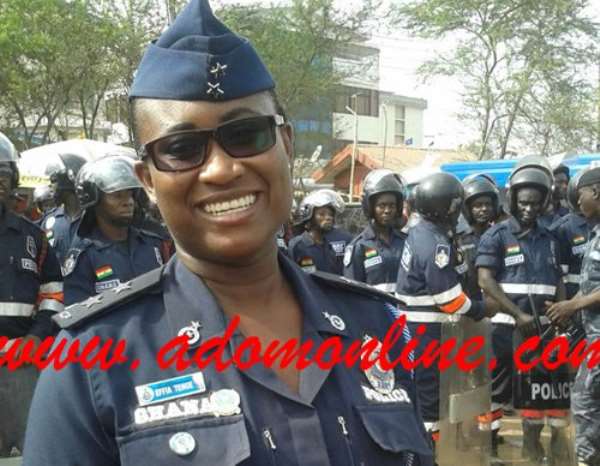 Police say YFM presenter Miss Ada, who is alleged to have been abducted and raped needs mental examination before her statement is taken.
Addressing a news conference Thursday, Greater Accra Police PRO, ASP Efia Tenge, explained that the circumstances surrounding the alleged ordeal makes a mental examination important before her yet-to-be taken official statement can be given credibility.
"Unless the girl gains her mental stability, we can't talk to her", she said.
Ada's story of abduction and rape has proven unreliable.
She was reported to have walked from Mankessim to Takoradi - 114km - after she was allegedly released by her abductors. She was found by a close friend Tuesday dawn after she came knocking on his door.
Investigations are revealing that she may have staged her abduction to get back at her boyfriend, Rahman after being jilted.
One suspect, 18-year old Nelson Williams who has been arrested and is in police custody is expected to be arraigned. Nelson who lives in Abossey Okai says he did not sexually assault Ada.
Two others are on the run.
More soon