OccupyGhana Lauds Amidu, Mensah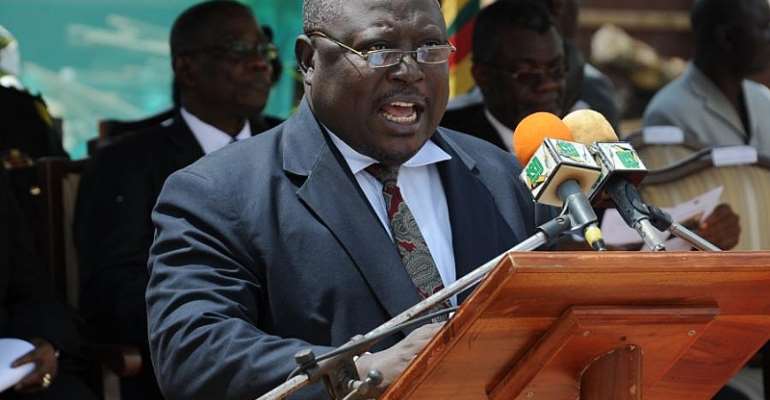 OccupyGhana has called on Ghanaians to place premium on the need for the citizens to engage in the fight for good governance and fully endorse public-spirited citizens of the land who share similar views to weed out acts of corruption and irresponsible governance.
It has, therefore, noted with approval the singular effort of a former Attorney-General, Mr Martin Alamisi Burns Kaiser Amidu (aka Citizen Vigilante) and Mr Benjamin Eyi Mensah in their fight against corruption.
Mr Amidu has been unrelenting in his quest to ensure that those who seek to undermine the collective good of the society are brought to justice. Since leaving office, his anti-corruption crusade has seen him go beyond merely exposing corruption scandals to ensure that lost money is retrieved for the state.
This was contained in a statement on the countdown to the first anniversary of OccupyFlagStaffHouse.
The statement said a case in point, which demonstrated Mr Amidu's commitment to the fight against corruption, was the action which he filed in his own capacity, in the Supreme Court, against Mr Alfred Woyome in respect of an amount of over GH' 51 million.
It called on all Ghanaians to emulate the public-interest-driven actions of Mr Amidu and admonished individuals who are attacking the personality of Mr Amidu and threatening him, to rethink their decisions. 'It is our firm belief that if all citizens and civil society organisations were to show more interest in and commitment to public interest litigation, Ghana would become a place we would indeed be proud to call home.'
It also commended Mr Richard Nyamah, who successfully obtained a court order compelling the Government of Ghana to make statutory payments that it had failed, refused and neglected to make.
OccupyGhana further lauds the efforts of Mr Benjamin Eyi Mensah who successfully obtained a court order that stopped the Electoral Commission from organising District Assembly elections in the absence of a valid Constitutional Instrument.
The statement said 'as we count down to commemorate the 1st anniversary of OccupyFlagStaffHouse, we entreat all Ghanaians, irrespective of political affiliation, gender, religion, ethnicity and social status, to join hands with and support people who in diverse ways, including going out on the streets, and being mindful of the duties of citizens conferred on us by Article 41 of the Constitution, seek to manifest their rightful anger and displeasure at injustice, corruption and blatant wrongdoing that seek to render impotent the 'great and strong' nation we all sing about in our national anthem.'
It urged all to hold firmly to our national anthem's call to be 'bold to defend forever the cause of freedom and of right,' and speak up against the many evils that bedevil our nation.
It further called for the exposure of corruption wherever it would hide and fight it with all the force that we could muster.