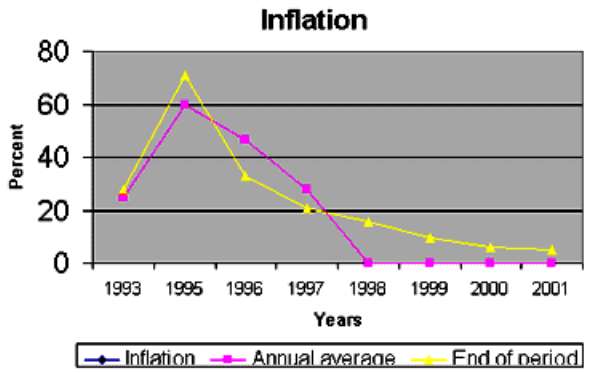 The President, Mr. John Agyekum Kufuor, has stated that the government's sound macro-economic policies have resulted in a rapid decrease in inflation and the stabilization of the national currency.
He said that since the launch of the HIPC initiative, the country had derived many benefits which were manifesting in micro-credit schemes and enterprises, poverty alleviation projects and enhanced social services, such as new and renovated schools, clinics, and markets among others.
The president said this in a keynote address he delivered at a grand durbar of the chiefs and people of the Western Region to climax the week-long Homecoming Summit, dubbed "Nkabom Afahye 2004", in Takoradi at the weekend. At a durbar, paramount chiefs in the region took an oath of unity and signed a treaty to ensure unity and peace in the region after a ram had been slaughtered. It was witnessed by the Attorney-General and minister of justice, Paapa Owusu-Ankomah and the Omanhene of the Oguaa traditional area, Osabarima Kwesi Attah.
An education fund for the region was also launched with initial contribution of ¢400million as seed money. The President, on behalf of the government, contributed ¢200million, while the regional coordinating council and the British American Tobacco (BAT) contributed ¢100million each.
Concerning good governance, President Kufuor stated that human rights, the rule of law and respect for law and order were all improving under the NPP administration. He said infrastructural development had progressed steadily, with most of the major arterial roads n the country currently under construction. President Kufuor therefore appealed to the chiefs and people and all political parties in the country to conduct themselves with decorum to ensure continued peace and stability, especially in this election year.