Sudan extends elections by one day: poll body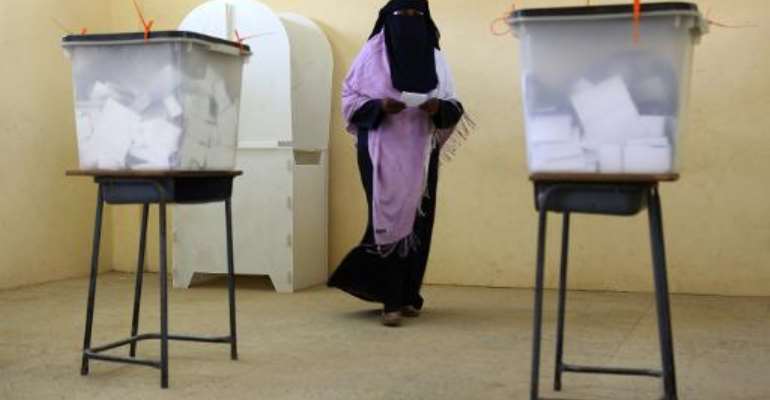 Khartoum (AFP) - Sudan's electoral commission said on Wednesday it would extend voting for an extra day in nationwide elections that President Omar al-Bashir is widely expected to win.
The National Electoral Commission "decided to extend polling until Thursday in all districts and stations of Sudan," NEC chief Mokhtar al-Asam said at a press conference.
"It is to allow Sudanese voters to choose their representatives in the national and state parliaments and the presidency of the republic," he added.
The elections started on Monday and had been due to finish on Wednesday evening.
But polling stations in the capital have seen only a trickle of voters.
Bashir, indicted by the International Criminal Court over alleged war crimes in Darfur, is facing 15 little known candidates for the presidency, with the mainstream opposition boycotting the polls.
Voting has been disrupted in several parts of the country, according to the NEC.
"Administrative errors" prevented the balloting from starting as scheduled at 152 polling stations in the central state of Jazira, where voting has been extended until Friday.
Rebels also attacked three stations in war-torn South Kordofan on Monday, shutting them and stealing voting material before being repulsed by the army, the NEC said.
The presidential elections could theoretically go to a second round if one candidate does not gain an outright majority, and final results are expected in late April.