29-year old man shot dead while home with pregnant wife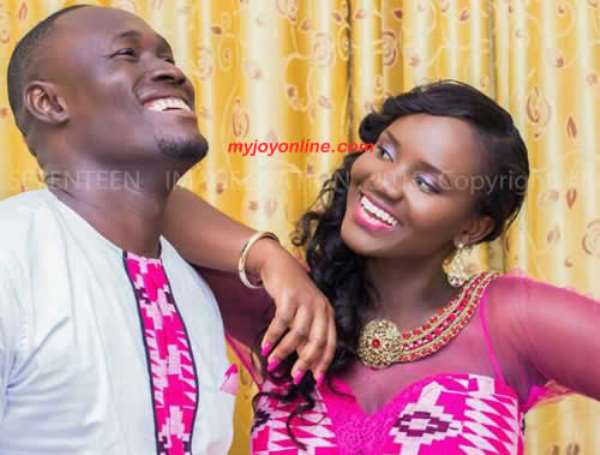 A 29-year old professional, Francis Thomas Anderson has been shot dead early Wednesday morning while home with his pregnant wife.
The robbers allegedly three young men shot the E-volution worker after what appeared to be a prolonged struggle.
Joy News' Beatrice Adu reports that blood dots the white gate of the 2 bedroom apartment in Santa Maria, Kwashieman.
But the most gruesome site of the crime is in the kitchen where blood would soak your feet.
His uncle who lived opposite the apartment, revealed that after hearing gun shots he saw three men jump into a BMW vehicle and sped off.
The neighbourhood was plunged in darkness because of a load shedding arrangement.
Francis Anderson known by the family as Paapa moved into the apartment on 8th March.
He died 40 days after moving in.
The elderest of two children born to Martha Anderson, his death has left the family particularly the mother distraught.
'When he was moving out we all wept.Paapa is my everything. He is my eyes and my legs' the weak 55-year old mother choked back on her tears.
'At my age should I bury my son?' she sobbed.