Belgian jailed for child rape in DR Congo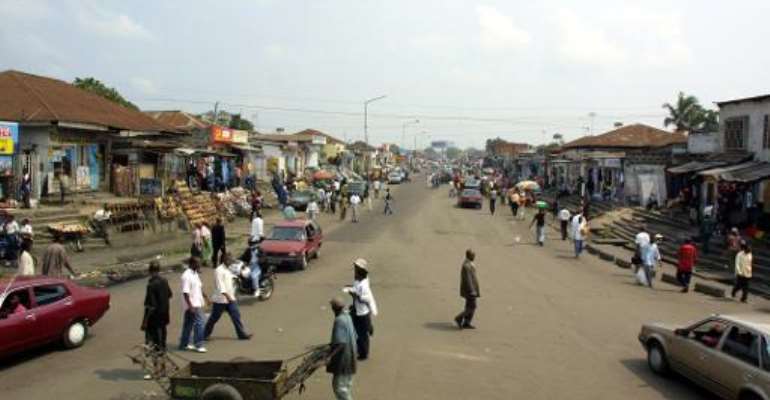 Kinshasa (AFP) - An elderly Belgian has been sentenced to 20 years' jail for raping two girls, aged 11 and 13, in the Democratic Republic of Congo, the lawyer of one of the victims said on Tuesday.
Septuagenarian Jacques Francis Bellize, whose trial began in March, was sentenced Monday "to a total of 20 years' imprisonment" and to pay damages of US$15,000 to each of the victims, the lawyer, Petrous Mutamba, told AFP.
Defence lawyer Patrick Mutombo said Bellize had pleaded guilty over one of the victims.
Bellize "is mentally ill, but the judges did not take into account the objections that we have raised: we asked for a psychiatrist's expertise but that has not been taken into account," Mutombo said.
"We asked... that he be expelled to serve his sentence at home but were refused," the lawyer said, adding "we will appeal to request a reduction of his sentence and deportation from the DRC".
Bellize had been residing illegally in the DRC since 2011, according to the police. He is serving his sentence in Makala prison, the largest in Kinshasa, where he was held following his arrest.
Mutombo said that, Bellize, a retired nurse, married for a second time to a Congolese woman who is now deceased, and moved to Kinshasa in 2006.
Jeannine Mabunda, presidential advisor on sexual violence who brought the trial to the attention of the media, told reporters on April 9 that Bellize was a "repeat offender".
"Previous times when he was caught, he was expelled at the request of his embassy to his country of origin, but returned each time," she added.
Mutombo rejected the allegations, saying there had been negative publicity against his client.
The Belgian consulate in Kinshasa refused to comment when questioned by AFP.