Fastest man: Arsenal defender runs faster time than Usain Bolt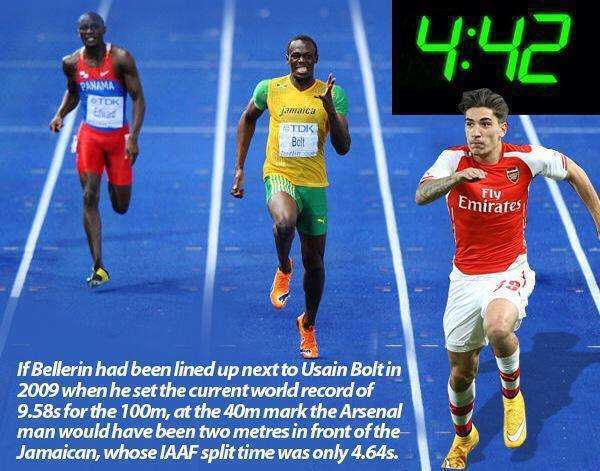 Hector Bellerin has achieved the seemingly impossible and run a faster time than Jamaican sprinter Usain Bolt. The Arsenal speedster, 20, would have been two metres ahead of the world's fastest man at the 40m mark when the Jamaican set the current world record.
Bellerin had a split time of 4.42 seconds compared to Bolt's measly 4.64s. Admittedly, Bellerin would probably not win a full 100m race against Bolt but it shows just how quick the right-back is.