Ahafo Ano Residents Suspect Complicity In Jail Break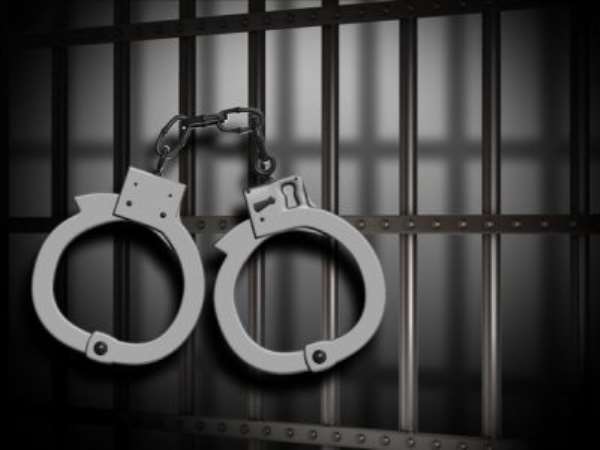 Some residents of Ahafo Ano in the Ashanti Region say they suspect police complicity in the escape of two suspects from police custody at the Tepa Police cells last Monday.
According to them, not even a five-year-old child could pass through the opening that the suspects were alleged to have used to escape.
'There is more to it than we are being told,' they told the Daily Graphic on condition of anonymity.
As of press time last Wednesday, the Regional Police Command had summoned both the divisional and district commanders to a meeting in Kumasi.
The cell
A visit to the Tepa Police Station where the incident took place showed that apart from the bar that had been cut, nothing at the facility had been tampered with.
The distance from the cell to the counter where the officers on duty were supposed to be seated is about 30 metres.
It, therefore, looked surprising that the people managed to escape through the hole created by the removal of the iron bar.
A careful look at the bar showed that it was cut with a very sharp object. A source at the police station said there was every indication that they had support from outside.
The escapees
Ernest Owusu Affram was arrested by the police last September for defrauding 21 people to the tune of GH¢40,000 under the pretext of securing them admission to the Tepa Nursing and Midwifery Training School.
The other suspect on the run, Shadrach Nyame, 39, was also arrested in connection with a stealing case. He was picked up at Tepa on a warrant.
Man hunt
The Ahafo Ano Divisional Police Command have mounted a man hunt for the two suspects.
The command has also alerted the country's ports of exit to be on the lookout for one of them who, according to police intelligence, was trying to travel outside the country.
According to the police, intelligence suggests that Ernest Owusu Affram was planning to travel to Dubai any moment soon.