Fetish Priest Butchers Boy, 15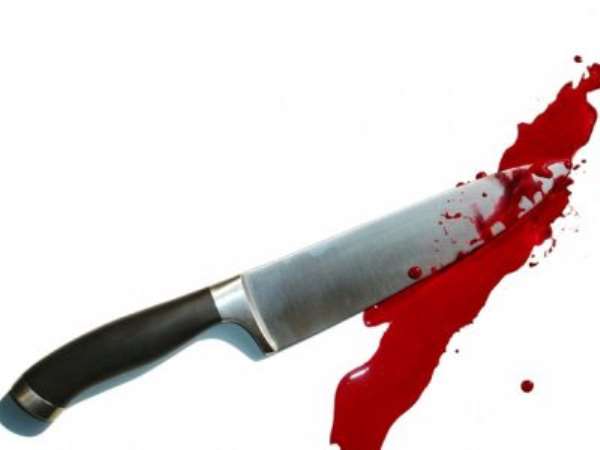 The strong desire of a 15-year-old boy at Sarfo near Kumasi, to travel abroad for 'a better life,' has landed him in serious trouble.
The right hand of Owuraku, the boy, has allegedly been hacked by a fetish priest, Komfuo Kwame Peter, who he (boy) was said to have consulted for help to make the trip.
The 15-year-old and his two other friends, reportedly, made some payments in bits to the fetish priest to aid their travel abroad.
At a point the three youngsters, who did not have passports, realized that the fetish priest was making a fool out of them.
All the dates given to them by the fetish priest for the travel turned out to be ruse so on Thursday they stormed the shrine and demanded their money.
The demand for the money, perhaps, infuriated Komfuo Kwame Peter, who allegedly used machete to cut the hand of the teenager.
Maggie, 24, an elder sister of Owuraku, said his brother bled profusely and that he required an immediate surgery to save his life.
According to her, Komfuo Kwame Peter, after committing the heinous crime, fled with his wife, Marie, leaving his three children behind.
Throwing more light on the issue, she said the three boys invaded the shrine around 9pm on Thursday and met Komfuo Kwame Peter.
Immediately boys demanded their undisclosed amount of money, the fetish priest reportedly sent the two other boys to buy blade for some rituals.
In the absence of the two, Komfuo Kwame Peter purportedly made Owuraku kneel before him and started reciting some words in a frightening manner.
In the course of reciting the words, the fetish priest allegedly held Owuraku's hand firmly and used a machete to cut it.
Owuraku fell down in pain as Komfuo Kwame Peter and his wife, absconded, Maggie said on Kessben fm in Kumasi.
FROM I.F. Joe Awuah Jnr., Kumasi