IMF Cash Hits BoG Account Today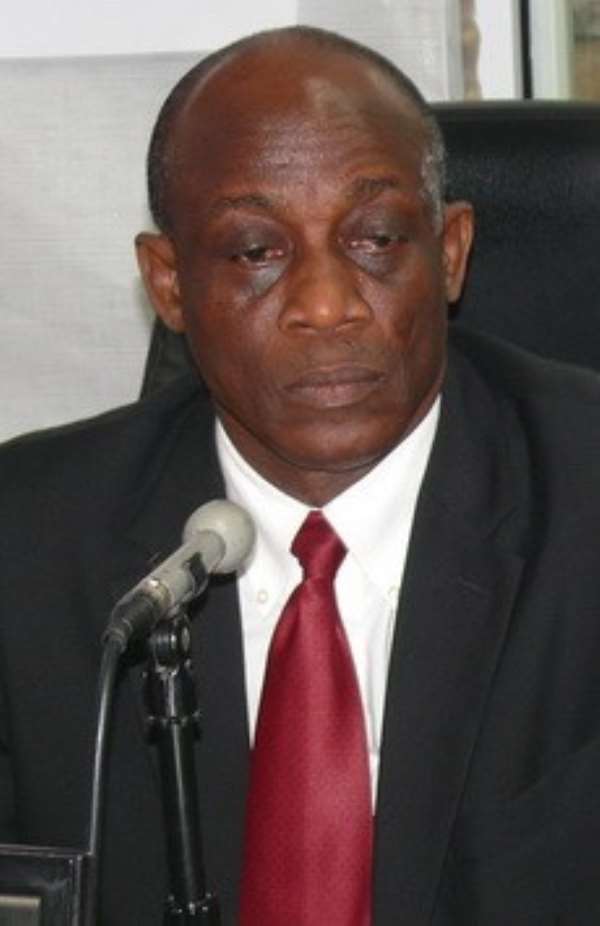 Seth Terkper, Finance Minister
The first tranche of cash from the International Monetary Fund (IMF) meant to shore up the declining reserves of Bank of Ghana (BoG) and help stabilize the cedi is expected to register in the accounts of the Bank of Ghana today, April, 14, 2015.
According to the Ministry of Finance, all is set for the Bank of Ghana (BoG) to receive the first tranche from the IMF which is $114 million from a total of $914 million.
Deputy Minister of Finance, Mona Quartey, said she is confident the cedi will benefit the most when the cash arrives.
'It should be here anytime now, in fact the Bank of Ghana is expecting it sometime tomorrow and it will support balance of payment and have an impact on exchange rate. As I mentioned earlier even by the announcement of the programme with the IMF they exchange rate came off a little bit. When the actually money comes in and support balance of payment, we should see exchange rate come off slightly and stabilize, that is the intended impact.'
But economist Dr Ebo Turskson has downplayed the effects an initial tranche of $114 million from the IMF will have on the cedi.
He contended the move would not automatically lead to the rescue of the cedi which in recent weeks, has significantly declined against the dollar.
'Part of the reason why we have gone to the IMF is to stabilize our foreign currency and this is the time that our cedi has started depreciating like it did last year around the same period so we are saying that the IMF has approved this at this time but this is not going to be the solution to our cedi depreciation problem because these are short time measures.'
He said Ghana's ailing economy pushed it to seek assistance from the IMF last year.
The Ghanaian economy has been faced with some critical ailing conditions for some time now including rising inflation, a depreciating currency, high budget deficit, among others.
The executive board of the IMF on Friday April 3, 2015, approved a three-year arrangement under the Extended Credit Facility (ECF) for Ghana in support of the country's medium-term economic reform programme.