Energy a way of getting Rid of Poverty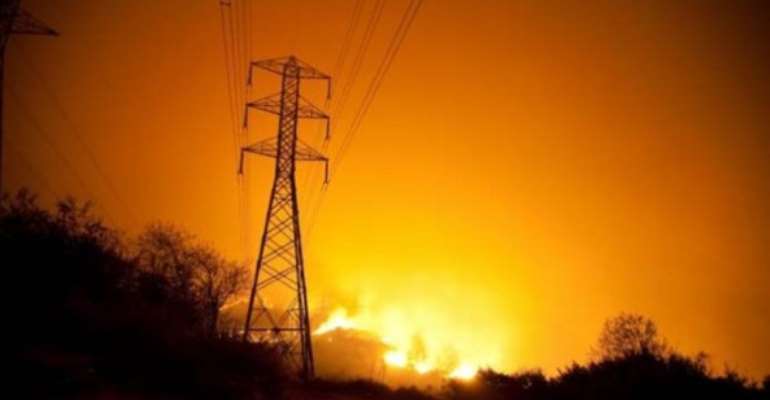 The Ghanaian energy crisis, known as the "Dumsor" crisis, is something all Ghanaians and Africans within the diaspora of the world have been informed about within the recent months. The energy crisis was a steadily ongoing problem the government of Ghana refused to address, and year after year, the condition of Ghana's energy resources began to depreciate. The causes of this crisis stem from the hydro-electric dams and power plants lack of management, rainfall and energy to power the plants and dams, (turbines used to operate the dams in which control the flow of water have not been well maintained), finance, due to the fact that consumers are unable to pay Ghanaian energy suppliers the money to help maintain and repair their equipment, in which a large debt of what must be paid belongs to the current Ghanaian government, and the ever so increasing capacity of customers (due to the government's expansion of energy lines within the rural areas of Ghana) that the energy companies of Ghana are unable to accommodate because the government has not invested in the companies so that they can improve on production.
To make matters worse, foreign investors refuse to invest within Ghana's energy sector because of the country's rising tariffs, taxes, and questionable and unstable currency exchange rates. This crisis has affected all parts of Ghanaians lives, through inflation because all businesses have raised their prices for they have no choice but to buy generators in order to accommodate their loss, unemployment on the rise because businesses do not be have the means to support themselves and thus preventing the appearance of new businesses, a devaluing currency because large companies are unable to make money, and rise in health care concerns due to not functioning hospital equipment and the large amount of pollution that will be concurred through the purchase of generators.
The lack of energy is not only a concern facing Ghanaians, but is a large concern facing all Africans. According to Africa –EU Energy partnership (AEEP) report in 2010, 60.5% of Ghanaians had access to power, and as a whole 36.35 of all Africans had access to power. A majority of Africans have faced these problems for decades, and Ghana as a country has no idea how to handle such a problem. Power in Africa is one of the main solutions to Africa alleviating poverty. If a country has running energy, they are able to maintain healthy lives such as escaping treatable sicknesses such as malaria and cholera, maintain and create businesses therefore creating an economy and employment, a means of education, and a way of connecting Africa together. If there were a priority to take this approach in alleviating poverty from the governments of Africa, then perhaps there would be no need for the help from foreign entities such as the EU.
But unfortunately such an approach is being slowly addressed by our governments and requires the help of outside parties. On record there is a number of 45+ international organizations trying to help create 'relief' and save Ghana from economic failure, when in truth all evidence shows Ghana always had the capacity of managing its own institutions, as procuring its own economic wealth without the interference of West or the East. Many might think that its too late to block out the outsiders, but really its not necessary to kick them out, but merely tolerate them and rely on our efforts and our organizations to Ghana out of its own poverty. The Equi foundation is a foundation that prides itself as being home grown, therefore doing things like the Equi foundation food bank, which aims to help feed as many Ghanaians as possible, and the Let's get it Right Campaign which aims to push forward the concept of accessible affordable, and universal health care. As a global citizen, the Equi Foundation is trying to do its part, and so should you. Visit equifoundation.org to find out how you can help, as well as like and add the Equi Foundation on Facebook and Twitter to find out about what's going on concerning the health and well being of Ghanaians.
Twitter: @Equifoundation
Facebook: EQUI FOUNDATION