The Sangy Foundation Supports Tech Need Girls And Achievers Club With Renovation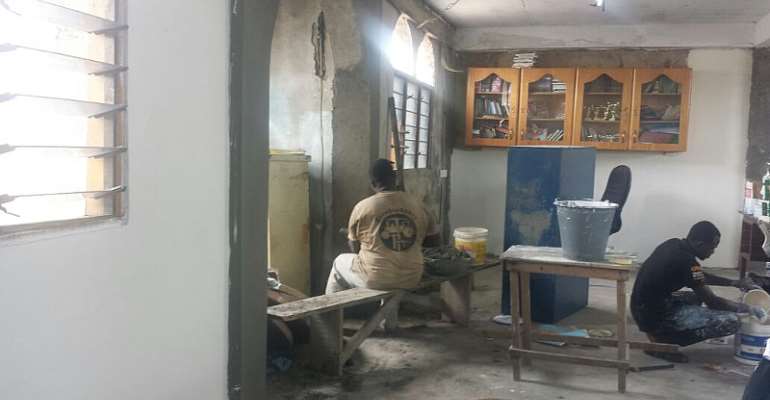 The Sangy Foundation, an Accra based NGO has extended its hands of benevolence to other social enterprises in Accra as part of their special initiative called the Glam School Initiative.
The facelift was given to a community centre which serves the community and assists young pupils through different programs initiated by various organisations.
Organisation such as Tech Need Girls and Achievers Book Club haveall contributed their quota of generosity to the community to assist young people in the centre donated by a residence in the community.
Tech Need Girls support young girls in Nima to conform to the recent technological and leadership development. They are taken through Coding, Blogging and other IT related exercises. Led by Global Shaper, Regina Agyare they have inspired and educated more girls in the Slum.
The Achievers Book Club an independent organisation also assists young girls in the Slum through special educational initiatives.
In the support of the activities, The Sangy Foundation selected their centre to undergo a specialEasterfestivity project to which will create a very nice and conducive environment to aid the various programs.
In a special interaction with Global Shaper Sara Nana Yeboah, the Vice President of The Sangy Foundation, we are committed to improving health and education in Africa; we will continue to do this until every young Africa gets involved. We are proudly committed to making Ghana and Africa better than we met it.
The project was sponsored by Sikkens Ghana.