NHIA Clears Doubts On Capitation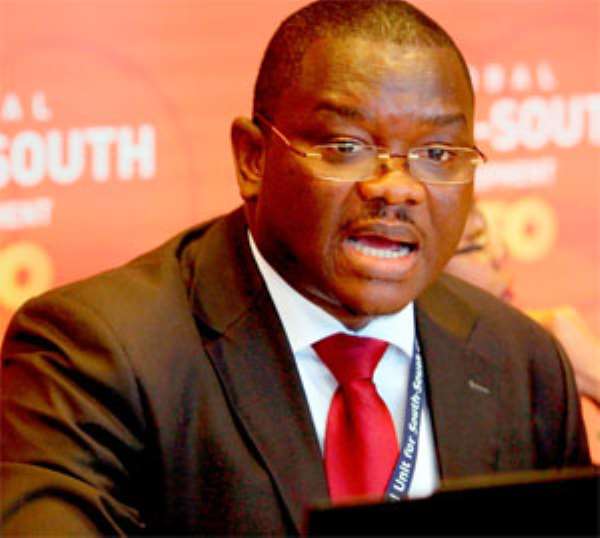 The Capitation payment system of the National Health Insurance Scheme (NHIS) introduced in 2011 in the Ashanti Region was to improve cost containment of the scheme.
The introduction of the new system however raised a lot of controversies, debates and oppositions among stakeholders who claim the capitation would not help the insurance system.
However, the NHIA believes it is the best way to go in order to improve the cost containment of the scheme, adding that if there was better understanding of the new system, stakeholders would accept it.
In view of this, the National Health Insurance Authority (NHIA), in collaboration with the Social Enterprise Development Foundation of West Africa (SEND-GHANA), an advocacy and policy organisation, has held a sensitisation workshop to erase doubts and misinformation about the NHIA capitation.
The sensitisation workshop was aimed at improving information availability and understanding for all stakeholders in order to smoothen the implementation of the capitation in the region and beyond.
Joseph Annor, Business Systems Manager of the NHIA Capitation, explained that the capitation is a payment method in which a pre-determined fixed rate is paid in advance to providers to provide a defined set of services for each individual enrolled with a provider for a fixed period of time.
It, therefore, seeks to improve cost containment, share financial risk, improve efficiency and effectiveness as well as foster closer provider patient relationship.
Currently, the NHIA is extending the capitation to the Upper West, Upper East and Volta region and hopes to reach out nationwide.
He, however, mentioned that under-provision of services leading to reduced quality healthcare, unnecessary referral to other providers and attempts to enroll healthier individuals remained setbacks for the capitation.
He, therefore, admitted that the sustainability of the scheme was crushing, and therefore, called on stakeholders to help sustain it.
'We can't let it collapse we need to take into consideration the tendencies from the facilities and the amount of claims we are paying, we think it is a step in the right direction to implement another system capitation,' he said
BY Jamila Akweley Okertchiri & Angela Dzidzornu