Dutchman kidnapped in Mali arrives home in Netherlands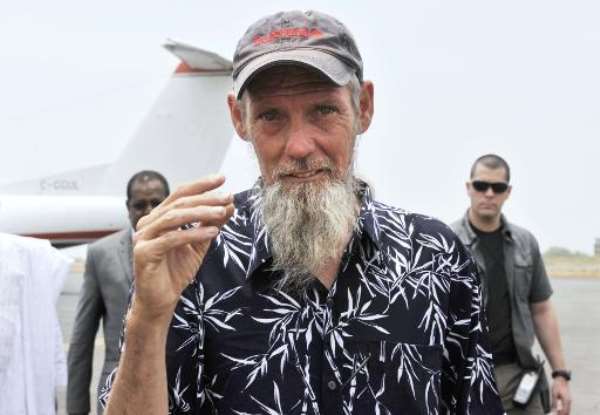 Former Dutch hostage Sjaak Rijke at Bamako's airport, Mali, on April 7, 2015. By Habibou Kouyate (AFP/File)
The Hague (AFP) - A Dutch hostage freed after being held by Al-Qaeda's north African arm in Mali for more than three years has arrived home in the Netherlands, media reports said Sunday.
Sjaak Rijke, a 54-year-old train driver, was released on Monday following a raid by French special forces on Al-Qaeda in the Islamic Maghreb.
Abducted while on holiday in Timbuktu in November 2011, he returned to his home in the central city of Woerden on Saturday, the ANP news agency said quoting local authorities.
Mali's vast desert north is riven by ethnic rivalries and an Islamist insurgency.
Jihadists linked to Al-Qaeda controlled the region for more than nine months in 2012 until they were routed by a French-led military intervention, but extremist fighters remain active.