Root cause of Murtala's outburst will still be investigated - Northern Region NDC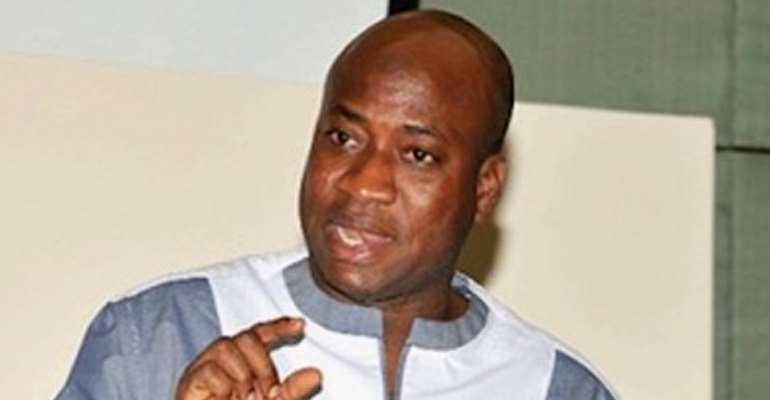 Although Deputy Trade Minister, Murtala Mohammed, has apologised for his harsh public outburst against a colleague MP, Northern Regional Secretariat of the NDC says the root cause of the minister's actions must be investigated.
Northern Regional Communications Officer of the party, Abdul Mumin Alhassan, told Joy News although the party has acknowledged and accept Mr Murtala's repentance the matter must not end there.
"Now that Honourable Murtala Mohammed has officially apologised to the party, apologised to the Presidency and all Ghanaians, we have accepted the apology in good faith and we will be having the regional executive meeting to look at the issue that came up.
"Because the root cause of his outburst has not been dealt with. He just apologised because he made certain statements. So we as a region, we are going to invite him to make available to us some of the concerns that he has raised and we will deal with the root cause", said Abdul Mumin Alhassan.
Incensed by what he says are attempts by some MPs to unseat him, and daring them to do their worse, Murtala alleged that his some unnamed detractors have gone to the extent of bribing chiefs and opinion leaders in the Northern Region with "filthy, ill-gotten money".
Though he would not mention names when he spoke to Diamond FM, Murtala also threatened to expose an MP who is conniving with a woman to take nude pictures of a cabinet minister.
"It is pathetic, absolutely pathetic: it's unethical, it's so funny, it's so stupid, it's so silly, it's nasty, it's un-Islamic for people in the same party to be sitting down and their intention is about how they can get someone out of Parliament", the Deputy Minister said.
His comments attracted an avalanche of public criticisms which caused the Chief of Staff to summon him along with the unnamed MP, according to media reports.
However, in a statement of apology copied to Joy News on Saturday, Murtala Mohammed said his utterances were necessitated by deep pain.
"I wish to acknowledge that I could have handled the matter better rather than an outburst, which was as a result of deep pain occasioned by events over the years," he said.
"I wish to render my unqualified apology to His Excellency the President. I wish also to render same to the NDC party and government, the good people of Ghana, the chiefs and religious leaders of Dagbong, as well as the Chiefs and people of the Nanton Constituency whose interest I have sworn to defend."
The deputy Trade Minister also debunked a Facebook post which was attributed to him after his tirade. The statement sought to apologise for his action.
"I however wish to take this opportunity to dissociate myself from a statement purported to have been attributed to my Facebook wall. As a matter of fact, I have not posted anything on my Facebook wall the past week since I have been on an official assignment in Morocco. Once again, I apologise sincerely", he said in the statement.