Police hold one week service for departed personnel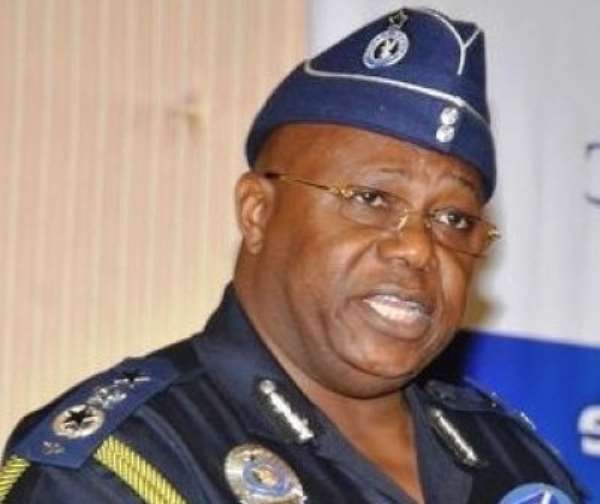 Tema, April 11, GNA - The Ghana Police Service has held a one week memorial service for two of its personnel who died in an accident on April 2, this year.
General Constable Luke Dantour and General Constable Ransford Boakye died after their patrol vehicle collided with a Kia truck at Shai Hills when returning from patrol duties at about 0500 hours.
G/C Boakye is said to have died on the spot while G/C Dantour, whose wife had delivered a baby two days before the accident, died at the Tema General Hospital.
Twenty-five year old Boakye and 28-years old Dantour had served in the Police for two years and three and half years respectively.
The Inspector General of Police (IGP) Mohammed Alhassan, accompanied by some Deputy Commissioners of Police (DCOPs) attended the memorial service held at the Tema Regional Police Visibility Headquarters at Tema Community seven.
DCOP Beatrice Zakpaa Vib-Sanziri, the Tema Regional Police Commander, said the Command received the news of the accident with shock.
DCOP Vib-Sanziri said the loss of the two brought to four, the number of officers lost in motor accidents on the Tema-Akosombo road within one year.
She said the situation led to trauma and fear among other patrol officers in the region, but added however that, those affected have gone through counselling to enable them to resume their duties.
She said their hearts were with the bereaved families and gave the assurance that the Police Administration would support in the care of the baby Dantour left behind.
DCOP Dr Godfred Asiamah, the Director-General, Medics and Welfare, presented boxes of bottled water and crates of soft drinks to the family as a token from the service.
DCOP Asaimah said the Police Administration would support the family to give a befitting burial to the deceased.
He added that their names would also be engraved at the Police Training School to honour them because they died in the line of duty.
GNA