MP promises to provide constituency office with two pickups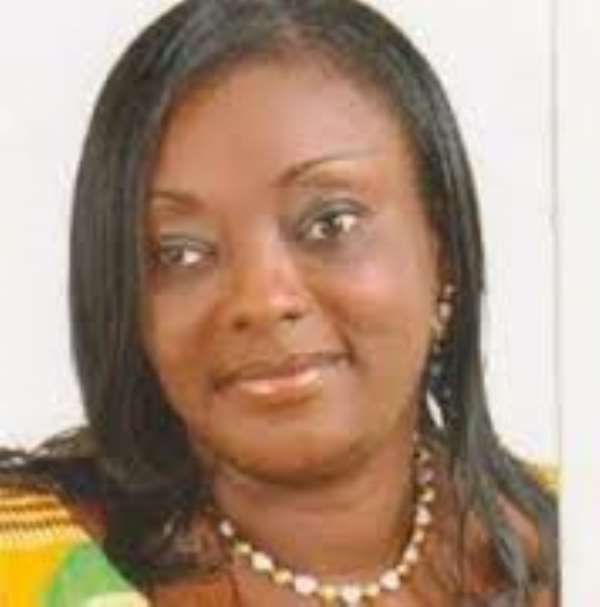 Duayaw-Nkwanta, (B/A), April 11, GNA - Mrs Freda Prempeh, the Member of Parliament for Tano North, has promised the constituency office and the youth wing of the New Patriotic Party (NPP) in the area, a vehicle each to facilitate effective campaign in Election 2016.
According to her, work would soon commence on a party office she intends constructing for the NPP constituency office at Duayaw-Nkwanta.
Mrs Prempeh gave the promise when she addressed hundreds of NPP supporters, drawn from the 103 polling stations in the constituency, after they joined her to file her nominations to contest the parliamentary seat for the area.
She observed that the various constituency of the NPP held the strength of the party, adding that, if party supporters, especially those at the grassroots were well supported, and empowered adequately, it would enable them to intensify their campaigns.
Mrs Prempeh adviced the party supporters to accept and embrace defectors into the party, and also guard against inflammatory statements and campaigns of insults.
She said the NPP was a strong and unified party and advised the supporters not to allow the internal elections to divide them.
Mrs Ama Amponsah, the Brong-Ahafo Regional Women Organiser of the NPP, said the party held women in high esteem and would do all things possible to ensure the unemployed ones acquire employable skills and supported to establish their own businesses when the party regains power in 2016.
She entreated them to rally solidly behind Mrs Prempeh, and urged the delegates to vote for her to contest again for the seat.
Mrs Amponsah noted that, it would be difficult for the party to retain the constituency seat, if Mrs Prempeh failed to win the primaries.
GNA