Unspiritual Charismatic Churches -Why They Can't Solve Spiritual Problems -An Epistle To Penteco-Charismatics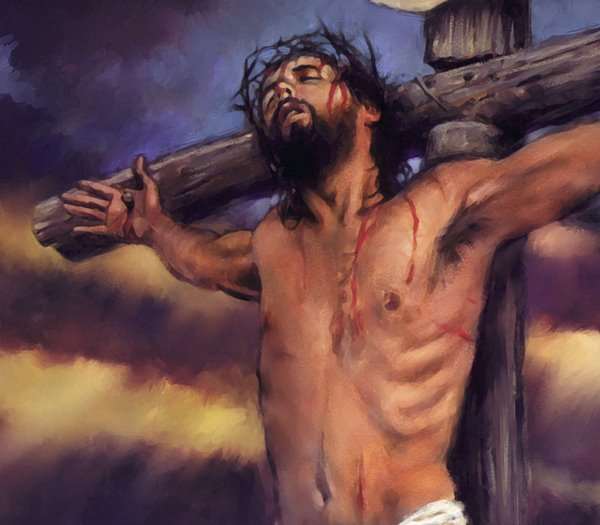 A few years ago, a sad, chilling disaster was reported to have struck a spiritual church at Kasoa in the Central Region. It was the mysterious death of a young Pentecostal man who was allegedly 'jujued' by his fiancée.
Before joining the 'spiritual' or penteco-charismatic church, the young man who was said to be in his late 20s, had already had a child with his fiancée who, because of her alleged fetish background and beliefs, refused to be a member of that church. The religious differences between the two led to a break in their relationship, which left the lady much disappointed and aggrieved.
However, the young man was recently invited by the lady to her hometown to visit their sick child. He went. And it is alleged that immediately he sat on the stool offered him, he felt some hot burning sensation overwhelming him, making him feverish and suddenly incapacitated or immobile and unable to stand up. But he wasn't paralysed either.
A friend who sent him to a prayer camp in Accra for healing, died the next day; and the young Pentecostal man himself died thereafter. Again, a lady undertaker invited to dress the corpse for burial also immediately fell down before the funeral bed and fainted, and was rushed to the Korle-Bu Teaching Hospital. No report about her yet!
The whole episode has since then generated two controversies. First, is the question: was it reasonable for the young man to have responded to the invitation of the fiancée who had previously warned him that 'you have cheated me by not marrying me, so you will see'? Wasn't it proper for him to go to see the sick child?
Secondly, it is asked why his church (supposed to be spiritual because it is penteco-charismatic) could not so much as obtain a revelation or prophecy in regard to such an upcoming disaster, or even heal him in order to save him?
Similar widespread incidents of members of other penteco-charismatic churches unexpectedly encountering accidents or destructive disasters, or losing their property without recovering it, or becoming sick without being healed in the church, are making people question the veracity or the realities of the claims of some churches that they are spiritual or penteco-charismatic. People are now asking whether several of these 'spiritual' churches are truly spiritual.
It is now argued that several or most of the churches which describe themselves as penteco-charismatic (meaning, they save their faithful through the use of the charismatic gifts of healing, prophecy, miracles etc.), have fast become institutions of highfalutin garrulous preachers whose very bearings show spiritual ineptitude.
Without hesitation, I agree to this argument. For, some of these preachers or pastors are only preoccupied with money-grabbing gimmicks meant to yield millions of cedis for their own self-aggrandisement and ostentatious lifestyles; pastors who drink and eat sumptuous fast food at hotels, and engage themselves in 'biggities' of all sorts.
Such worldly-minded preachers continue to deceive the members of the church with 'ebe-ye-yie, ebe-ye-yie'(it will be alright, it will be alright) preaching rhetorics, punctuated by some false, mind-driven, 'nyama-nyama' tongue-speaking slangs, whilst their unemployed believers continue to be unemployed, barren women still remain barren, their sick continue to be sick, their businessmen are still confronted with huge problems, their spiritually tormented followers still don't  receive deliverance, their unmarried still remain unmarried and so on. Blind hypocrites! Their followers plunge into troubles and disasters unknowingly because there is no true prophecy to guide them.
Such so-called penteco-charismatic pastors appear to have no time to fast and pray, they only eat, drink and preach; and preaching is the easiest part of the Lord's ministry: even primary school children can preach! Those disgraceful penteco-charismatic pastors are reminded by St Paul that 'the kingdom of God is not a matter of eating and drinking but of righteousness (fasting, praying and almsgiving) peace and joy in the Holy Spirit' (Romans 14:17). You have no business calling yourself 'sumsum -sore sofo'(spiritual church pastor) if you cannot fast and pray oftentimes etc. or walk in the Spirit (Galatians 5:6) in order to achieve results.
A penteco-charismatic church is a problem-solving institution, as obtained in the old apostolic times, and it is most unfortunate that whenever church members are plagued by unhealed diseases, interminable sufferings and mounting worries, they leave their churches to seek solutions in other powerful churches, or they go to juju men or occultists for help; or lose faith in God entirely and stay at home with their burdens! Truly, such churches do a great disservice to the Lord, if they so disappoint church members to fall to the juju or stay-at-home option.
It is indeed most unfortunate, when one sees other penteco-charismatic churches giving opportunity to some blind critics to justify their arguments that healing, prophecies, performance of miracles, deliverance(casting out demons) etc. are no more in existence, for they died with the death of the first apostles. Of course, this is a nonsensical remark of 'preach-only' churches which US healer, Alexander Dowie(1847-1907) once  described as 'lazy material-minded, unspiritual churches which preach give-it-to  God sermons to their suffering congregation and thus put their church members into the slavery of the devil.'
Really, there is no truth in the assertion that charismatic gifts are no more in operation. Indeed, they are vibrantly at work now with the presence of the Holy Spirit, in response to Christ's promise. The Holy Spirit will have to heal, prophesy, work miracles etc. to glorify Jesus, exactly as Jesus did to glorify the Father. It is in this vein that St Paul explains the need to use charismatic power to retain members' faith in the church. He says: 'my message and my preaching were not with wise and persuasive words, but with a demonstration of the Spirit and power (i.e. healing, prophesying, miracle-working etc) so that your faith might not rest on men's wisdom (men's Biblical interpretation and garbled reasoning ) but on God's power.' (1Corinthians 2:4-5)
St. Paul is convincingly arguing that the usage of charismatic power is absolutely synergetic with, or essential to, the preaching of the gospel in order to clinch total salvation for the individual church member. Oftentimes, I become baffled when members of some small and big penteco-charismatic churches come to me with their problem or go to other pastors with their worries for solutions. And I ask myself 'why… why such spiritual disappointments to these suffering people? Is the Holy Spirit not operating there?' Other charismatic problem-solving pastors will surely ask similar questions.
In fact, my analysis of this power ineptitude in several churches or of the spiritual disappointment and disillusionment of church members brings to the fore three reasons. Firstly, in some churches, the head pastor who may be somewhat good spiritually, does not like to train or employ or allow junior pastors and church members who have various gifts to operate for the good of the congregation or society. Some head pastors are themselves so jealous of other people's gifts that they will do all things to discourage or stifle the use of such gifts, lest such juniors will do better and upstage them and get all the glory for themselves! That's puerile thinking indeed. Matthew 20:1-17 deals with this issue of jealousy, under the heading, the 'parable of the labourers in the vineyard'.
Secondly, some of the pastors do not like to undergo fasting and prayers to stimulate their charismatic power to work wonders. They have turned their churches into mere concert theatres where instrumental music is played to be danced to joyously by the congregation who offer their collections only to go back home spiritually empty-handed and continue to feel the weight of their sufferings.
Lastly, the training programmes of most of our Bible schools or seminaries are so much academically oriented that pure spiritual training in fasting, effective prayer making, meditation systems, healing, prophecy etc, is scarcely given for the spiritual growth of the outgoing pastors. And most of these fresh pastors come out only to be interested in preaching, but not in practically solving the spiritual problems of their church members.
Thus, several of these penteco-charismatic or 'spiritual' churches are now essentially unspiritual; and it is high time they stirred themselves up to live up to expectations, otherwise they will lose many members through the occurrences of mysterious deaths, unhealed diseases and unsolved problems in their churches.
By Apostle Kwamena Ahinful