Forget About Community Boarding Schools, Now!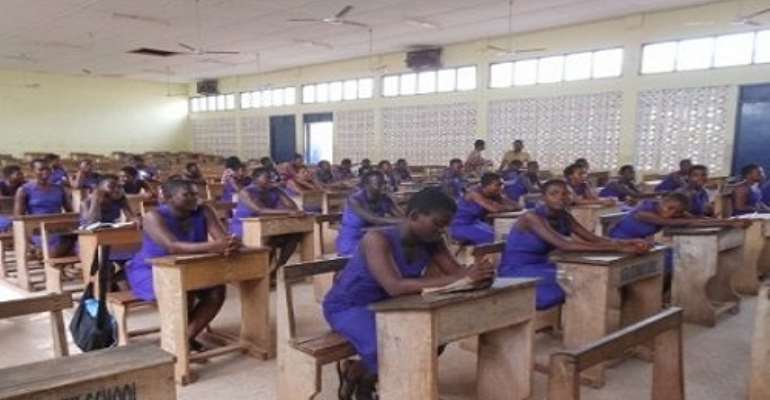 On a recent tour of the East-Nzema district of the Western Region, President John Dramani Mahama was reported to have promised to eventually add boarding facilities to some of the 200 projected senior high schools he promised to build across the country during his 2012 electioneering campaign (See 'Gov't Would Turn Community Day Schools Into Boarding - Prez' Ghana News Agency / Ghanaweb.com 3/29/15). To-date, it is significant to note, the ruling National Democratic Congress (NDC) has only been able to barely cross the 50-percentage mark in delivering on this promise. And of the 50-percent of the senior high schools currently under construction, barely half are likely to be ready for full occupancy and operation by December 2016, when Ghanaians go to the polls, once again, to either reaffirm their confidence in Mr. Mahama or find themselves a new leader and manager of our national affairs.
Personally, the worry with his seemingly incontinent penchant for impractical promises is the stark naivety that such promises reveal about Mr. Mahama's vaulting political ambitions. Perhaps the more appropriate terminology for such undisciplined tendency to issue promises more than half of which are unlikely to be temporally fulfilled is 'megalomania.' Presently, it can scarcely be gainsaid that what the country direly needs are more of the so-called community day schools to ease up the considerable overload of junior high school graduates who are having a difficult time accessing the next level of their academic and professional careers, ultimately. Building more community day schools is more affordable and hugely cost-cutting in ways that could not be said of boarding schools.
Indeed, the days of elementary, middle and boarding high schools are fast becoming a culture of the past. In those heydays of missionary boarding schools, cost and accessibility were the primary determinants. But even more significant was the fact that formal education, as we have come to know it, was the virtual preserve of the privileged and well-situated in society. Today, any society wishing to be counted among the most civilized and progressive is better off making the exponential expansion of quality education its topmost priority. At a time when a remarkable percentage of Ghanaians are constantly and vehemently decrying what they angrily term as 'schools-under-trees,' the government and the people would be better served by the establishment of more affordable learning facilities. I simply don't see the construction of more boarding facilities being cost-effective in helping to ease up the current lag.
About the only academic level where boarding facilities are apt to also enhance quality is the tertiary institutional level, where cutting-edge instruction and research at both faculty and student levels take place. This is not to imply that there are absolutely no redeeming aspects of the traditional elementary, middle and high school boarding system. The argument here is that affordability and spread, or reach, are more important in a post-industrial and increasingly information-technology oriented world. Day students also have a more organic and practical appreciation of education because unlike their boarding counterparts of the proverbial ivory tower, day students are more directly faced with practical existential experiences in the real world that stimulate their creative imagination in ways that make their knowledge and skills acquisition relevant to their environment. In sum, for the day student society directly offers a ready and natural laboratory for the testing out of classroom- and/or workshop-acquired knowledge.
The traditional sequestration of the best and brightest among Ghanaian youths by the boarding-school system is partly to blame for the perennial disconnect/disjunction between knowledge acquisition and radical social transformation. To be certain, this 'ancient regime' of doing teaching and learning in seclusion is partly to blame for the present culture of sharply defined class stratification or elitism among the best educated in Ghanaian society. A self-proclaimed democratic leader would not be so fixated on the creation of more socially divisive and alienating educational facilities.