Ghana's Economy Destroyed - Kweku Baako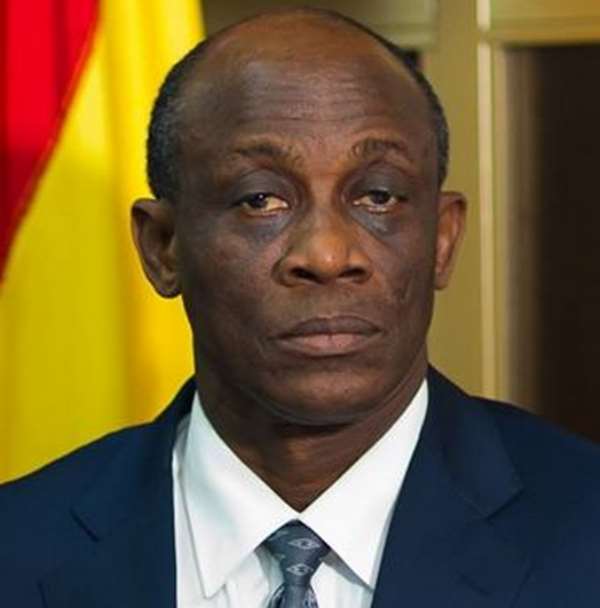 Managing editor of the New Crusading Guide, Abdul Malik Kweku Baako Jnr., has described as highly avoidable, Ghana's reversion to the international Monetary Fund (iMF) for a bailout, stating that 'the only reason we are where we are is because this government has wrecked the economy by driving it into a ditch.'
Kweku Baako was contributing to a panel discussion on Ghana's resort to the IMF for a bail-out, on Peace FM's 'Kokrokoo' morning show programme.
According to the New Crusading Guide boss, anyone who had been following the many reports and incidents of corruption in the country would be very surprised that Ghana is in an economic mess, and has to turn to the IMF for a bail-out.
Explaining, Mr Kweku Baako said the Mahamaled NDC government has been blessed with so much revenue in the form of high taxes, oil revenues, unprecedented loans, good export prices and foreign remittances, yet it is saddled with an unprecedented debt-to-GDP ratio of almost 70%, depreciating currency, rising inflation, arrears in statutory payments, collapse of the NHIS and other social intervention policies and now, the final resort to the IMF for financial bail-out.
The seasoned journalist attributed the country's current economic mess to lack of firm political leadership and fiscal discipline which he noted, had been compounded with a plethora of complaints of corruption perpetrated by senior government officials.
Describing the resort to the IMF for financial aid as an indictment on the competency of the Mahama government, he wondered how after over $27 billion in loans, this government still struggling to gain policy credibility with a paltry $940 million.
Mr Baako also raised doubts about President Mahama's ability to fulfill all his promises as contained in his 2015 State of the Nation Address, cautioning that following the stringent conditionality that comes with the IMF bail-out package – which will include monetary discipline - members of the NDC government communication team needed to redirect their efforts at watering down the high hopes of the citizens. 'The future is going to be tough,' he added.
By Yaw P. K. Manu