NLA Soccer-Cash records jackpot winner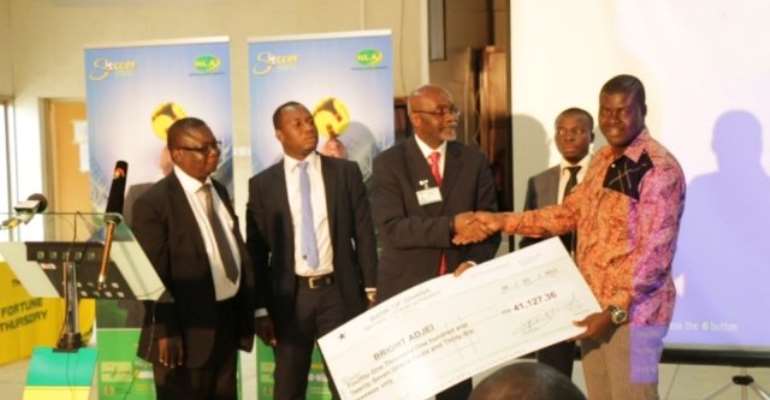 Accra, April 10, GNA - The National Lottery Authority (NLA) Soccer-Cash game has recorded its first jackpot winner in the person of Mr Bright Adjei from Asankragua in the Western Region.
He took home GH₵41, 127.36 for his prize, after predicting correctly all the 12 match fixture at the fourth draw of the game.
The new jackpot announced for this week's draw is GH₵17,942.82.
Brigadier General Martin Ahiaglo, Acting Director General of NLA commended Mr Adjei for becoming the first winner of the jackpot.
He said the Soccer-Cash is intended to change lives and it is living up to its promise as many people continue to win every week.
He explained that with the Soccer-Cash game, 45 per cent of the pool would go to players who got 10 out of the 12 match fixture predictions correct, 20 per cent to the players who got 11 out of 12 match fixture predictions right and 35 per cent of the pool would go to players who got all 12 match fixture predictions correct.
General Ahiaglo said the game involved the prediction of the Home team or Away team winning or the match ending in a draw for each of the 12 matches available for the week.
He urged all to participate in the game as it is available in all NLA outlets throughout the country.
GNA