Fake Doctor Injects Gold Dealer To Death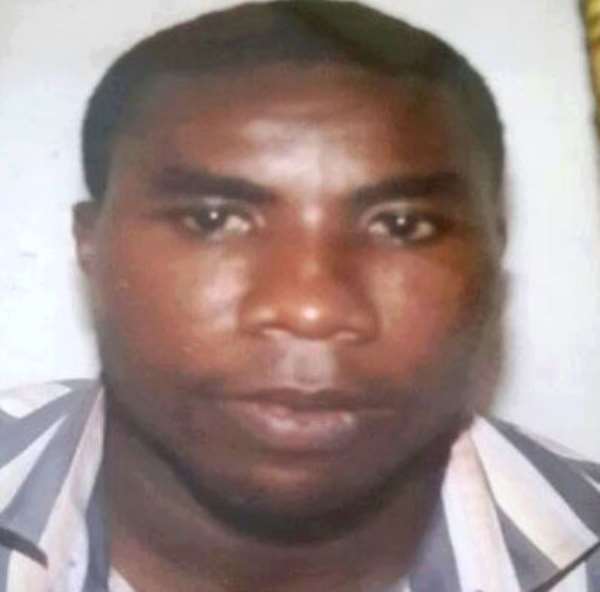 A 32-YEAR-OLD Gold Dealer in Kumasi, died some few minutes after he was injected by a self-styled medical doctor Wednesday afternoon.
The condition of Nana Agyeman Prempeh, the deceased, started deteriorating fast after the injection was administered to him in his house at Asuoyeboa.
The self-styled medical doctor, Kofi Adusei, 34, and the girlfriend of the deceased rushed Agyeman Prempeh to the hospital where he was pronounced dead.
Kofi Adusei, who formerly worked in a drug store in Kumasi, had been charged for murder so he is now in police grips, assisting in investigations.
Speculations doing the rounds indicate that Kofi Adusei works as a self-styled medical doctor who administers drugs to people for a fee.
The police, upon inspection, found 19 surgical blades, 13 syringes, two empty Hydrocortisone and one empty Crystalline penicillin in his possession.
Two Methylated Spirit, one Procain Penicillin, two Artemeither, 20 MG Sachet Cotton, four Chloroquine Phor and three used Chloroquine, were also found on him.
Other medical items retrieved from him were I Hydrocortis Cream, one Syringe Rubber, 10 ML Sterilizer Water and Sarfo Adu prescription from.
Briefing DAILY GUIDE, ASP Mohammed Yussif Tanko, the Police PRO, said investigations were underway to establish the type of medical care that the suspect gave to the deceased.
According to him, the suspect, upon interrogation by the police, revealed that he had known the deceased for three years now.
He claimed that Kofi Adusei said he had over the years been administering medical care to Nana Agyeman Prempeh anytime that the latter returned from his trips.
The suspect said on Tuesday, Agyeman Prempeh complained of rashes on his body so he called him (suspect) to come and inject him in his house which he obliged.
On Wednesday, the deceased called the suspect to inform him that he was feeling better and so he should come and continue with the medication.
Kofi Adusei therefore rushed to the deceased's house at Asuoyeboa where he met Agyeman Prempeh in good condition with his girlfriend.
He said Agyeman started shivering minutes after he had injected him as his condition started to deteriorate rapidly.
According to Kofi Adusei, the deceased said he had not eaten since that morning so the suspect quickly got him some food to eat.
After eating the food, Agyeman Prempeh allegedly fainted so the suspect and the lady around poured water on him to resuscitate him but to no avail.
ASP Tanko admonished the public to always go to the hospital for treatment when they are unwell.
 FROM I.F. Joe Awuah Jnr., Kumasi