FIDIC-GAMA conference 2015 begins on April 12 at Movenpick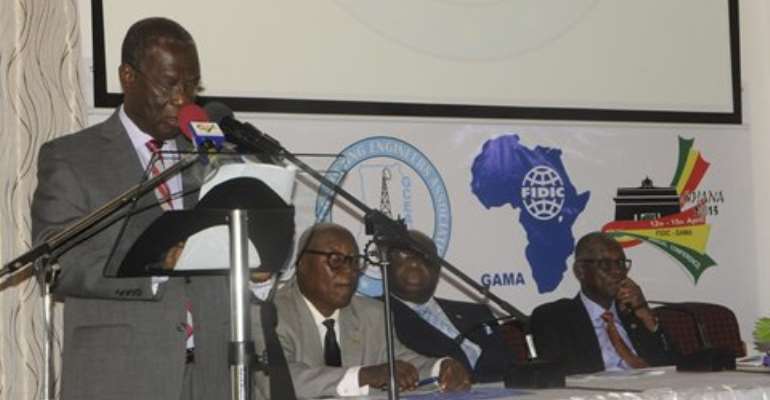 The Chairman of the Ghana Consulting Engineers Association (GCEA), Ing. Kofi Asare-Yeboah, has called on Engineers, Consulting Engineers and the general public to ensure this year's FIDIC-GAMA Conference being hosted by Ghana is successful.
The 3-day conference of FIDIC-GAMA 2015 Conference starts from 12th April and ends on the 15th April, 2015.
FIDIC is the International Federation of Consulting Engineers founded in 1913 with the objective of promoting the interest of consulting engineering firms globally. GAMA is the Group of Africa Member Associations of FIDIC.
The Conference, which will bring together over 500 delegates from across Africa and the rest of the world, is under the theme: "Developing and Sustaining Africa's Infrastructure: Promoting African Consulting Engineersing Partnership".
The conference will take place at the plush Movenpick Ambassador Hotel as FIDIC-GAMA connects the leading global players and partners in the infrastructure and industrial sector to create innovative Sustainable Solutions and Business Opportunities at the upcoming conference.