Women's Commission Of Ghana Launches 'Women In Technology' Programme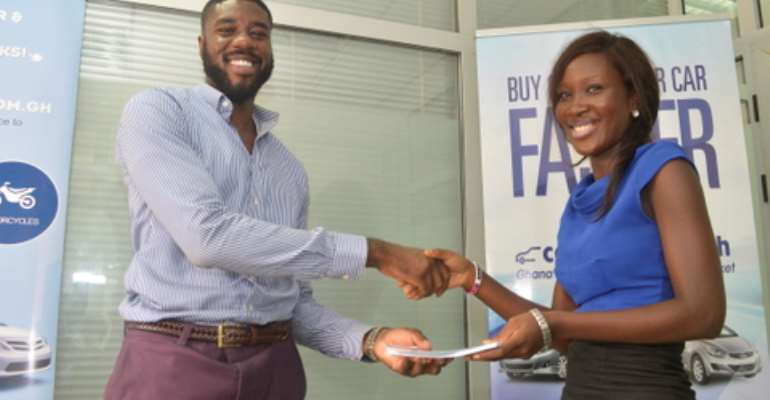 Women's Commission of Ghana collaborating with Carmudi Ghana, on the 27th of March, 2015 launched its first ever Women in Technology Internship Program with the intention of bridging the gender gap for women in technology in Ghana.
The launch was led by the MD of Carmudi Ghana, Mr. Kobina Amoo with the support of the MD of Carmudi Africa, Mr. Karl-Johan Sturesson.
These directors emphasized on how much they believed in gender equality in technology and expressed how eager and willing they were to assist and guide both the postgraduate and undergraduate female student through a 3-6month internship program with Carmudi Ghana.
In furtherance, they stated that ambition, creativity and fast learning are very important traits for this internship role along with the ability to work well in a team and use own initiative. More information will be going be paste on carmudi.com.gh to know how to register as well.
Personalities such as Iris Kwafo-Mensah being the President of the Women's Commission of Ghana, Eva Akuabe, the Head of Distance Education at the University of Ghana, Jemilatu Bawa who is the President of the Foundation for Women and Children's Affairs and AbenaAdomaa, the Head of the Women's Commission at the University of Professional Studies were hosted at this launchat the Carmudi Head office, Abelenkpe.
Carmudi.com.gh, the vehicle marketplace which offers buyers, sellers and car dealers the ideal platform to find cars, motorcycles and commercial vehicles extended its wings to Ghana in the year 2013. It has made significant impact in the lives of automobile lovers in Ghana through the internet by making search, sale and purchase easier, faster and more convenient since its establishment.