MP calls for re-introduction of civic education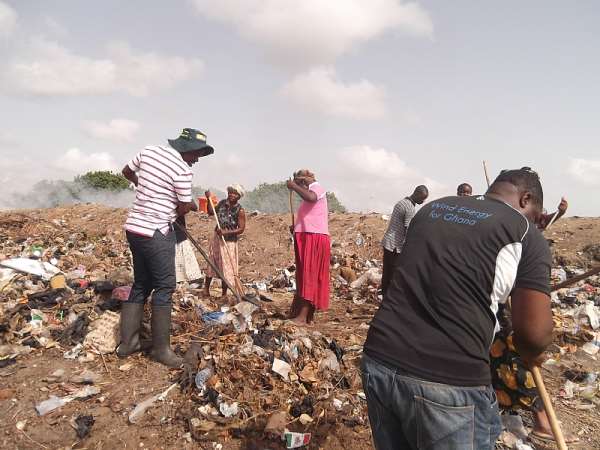 Tsokomey (GA/R), April 9, GNA - Mr Bright Demordzi, Member of Parliament for Botianor/Ngleshie Amanfrom, has urged the Ministry of Education to re-introduce Civic Education in schools' curricula, to instil patriotism and communal spirit in students.
He said communal spirit and nationalism are fading, and if care is not taken 'our children, who are supposed to be future leaders, will grow up without any national feeling'.
'Those days that civic education was part of schools' curricula, communal spirit and patriotism were very high, and there was order in our communities. But today, apathy has taken over all these communal values, and we must to do something to reverse it,' he said.
Mr Demordzi made the call at Tsokomey, a fishing community in the Bortianor electoral area, when he joined the people in a clean-up exercise at the beach.
Mr Demordzi said the fishermen being direct beneficiaries of the beach, should at least show some concerns when they saw people tidying up the place.
The five-hour exercise drew both the youth and old women from the town to clear rubbish from the beach.
It was organized by Integrated Development in Focus (DIF) and Hope for Future Generation, both NGOs with support from the United Kingdom Aids to sensitize communities on communal labour, hygiene and the need to keep their environments clean.
The MP encouraged the people to rekindle the communal spirit in the community so that they could instil that in the younger ones for posterity.
He also advised them on the need to always keep their surroundings, including the beach clean, to curb the outbreak of diseases.
'Loitering around our surroundings will only expose us to diseases and I will like to take the opportunity to urge you to continue the exercise, even after we leave to ensure that your environment is clean. Clean environment means you will not fall sick and for that matter will not spend your income on hospital bills,' he said.
Mr Abraham Godbless Ashie, Project Coordinator of DIF, was grateful to Mr Demordzi for his time and personal contributions towards the success of the exercise.
He also thanked those who participated in the exercise, and urged them to own it to ensure clean environment devoid of epidemics.
'The community is yours and there should be an outbreak today, you are the first targets and that is why it is important that we clean our environment regularly.   ...Your health is your worth, 'he said.
Mr Bright Abayatei, the aspiring Assembly member of Bortianor Electoral Area, also thanked the organizers for the exercise, and urged the community members to observe good sanitation at all times.
GNA