9 April 2015
|
Feature Article
Is Our Failed Afcon Bid A Good Omen?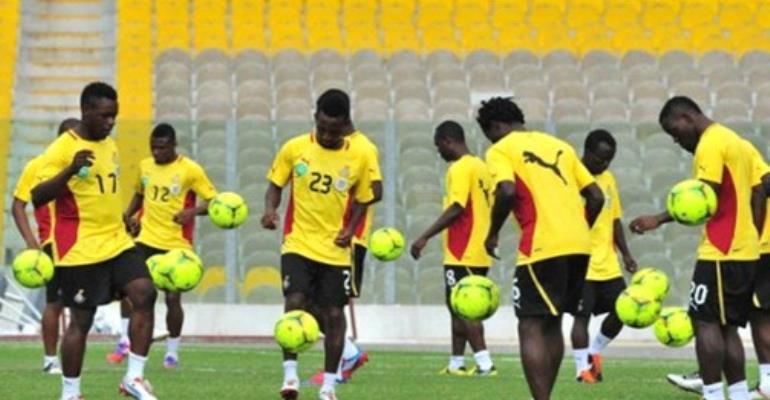 It is sad for Ghana to loose her bid to host the African Cup of Nations tournament in Ghana in 2017. In its stead the Republic of Gabon was chosen in a contest in Cairo that also involved Algeria. The Ghanaian contingent that included Mr Randy Abbey naturally expressed its disappointment over our failure to win the bid, but it might be contingent on Ghana's refusal to accept to host the AFCON last year when Morocco pulled out for fear of attracting countries affected by Ebola into that country. That tournament was hosted by Equatorial Guinea which is said to have benefited fro assistance from Gabon. Algeria being a North African country also tipped to be chosen might have lost out because, being a North African country there was the fear she might repeat what Morroco did by refusing to host the AFCON for no good reason. Though some people in the football fraternity in Ghana and those who took part in the bidding process were disappointed, there are many men and women in Ghana including some journalists who are happy that Ghana had lost the bid. Most of the people spoken to feel our failure is a good omen for Ghana which is currently reeling under heavy burdens of power cuts known as DUMSOR and financial difficulties that led to our resorting to the International Monetary Fund (IMF) for a bail out . If we had won the bid, Ghana currently on life support would have been expected to dole out huge amount of money to augment the cash from Confederation of African Football (CAF) to renovate our existing football stadium in Accra, Tamale, Sekondi and Kumasi . Apart from that a local organizing committee would be needed to run the AFCON 2017. Apart from spending about ghc 300 million cedis on the botched local level elections which will be rerun at an additional cost of ghc 90 million cedis Ghana would have to spend a large amount of money to finance the coming presidential and parliamentary elections in 2016. Ghana's economy suffered a jolt following the cut in oil prices on the international market forcing the huge decrease in our incomes from our oilfields. The government then had to review downwards our budgets for many projects like roads, schools, hospitals etc throughout the country. Many people therefore would like the government to concentrate on things that matter most to majority of Ghanaians but not sports especially soccer tournaments which had been 'mismanaged' as experienced in afcon 2008 and the last World Cup tournaments in Brazil which ended with financial problems.
There are some others who insist that we should only bid for junior soccer tournaments first and later go on to bid for afcon only when Ghana is able to swim out of troubled economic waters and place herself on sound footing . Currently our economy is wobbling because we import into the country more things than we export to countries outside Ghana . While we import vehicles, electronic gadgets, clothing and medicines to mention a few, we export less to nations outside Ghana earning very little foreign currencies. this leads to economic imbalance in favour of our trading partners. We can only get out of the current state when we learn to produce most things including our agricultural products that we consume in Ghana . We can begin with food, cotton , furniture and clothing that we import from outside including China, Middle East, Europe and America. At least we must go back to the days when Former Head of State General I.K Acheampong introduced Operation Feed Yourself and Industries when we relied on food we produced locally from our farms, large and small and from our backyards . When we do this and get our garments and furniture producers and our drug manufacturers to produce more items to meet our needs. We would be able to sort out our energy crisis and stabilize affairs in our oil production sector to be able to witness improvement in our economy that will make it possible for us to begin thinking of hosting AFCON in future.
ALHAJI A ABDULAI, EXECUTIVE DIRECTOR
EANFOWORLD FOR SUSTAINABLE DEVELOPMENT
P.O Box 17070 ARN
[email protected] /[email protected] 233 20 8844791 /