Kingmakers to install new Ga Mantse by August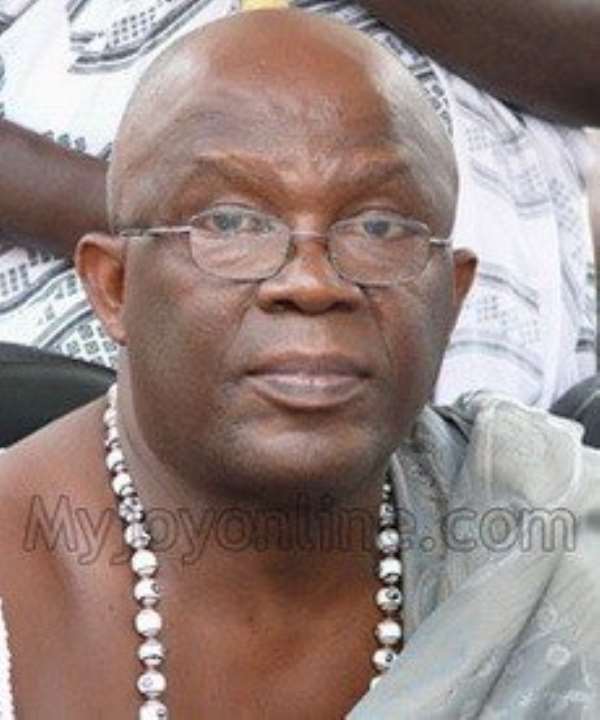 Accra Kingmakers to install a new Ga Mantse by August to end years of agitation among factions claiming the stool.
Chief Priest of Accra, Nai Wulomo Numo Akwaa Mensah III revealed to JoyNews that a new Ga Mantse (King) will be installed before this year's Homowo festival comes off in August.
The Nai Wulomo made this revelation after naming long-time claimant to the Ga Dzaase Stool, Nii Yaote Otoga as the substantive Dzaasetse or Kingmaker.
His announcement today settles nearly two decades of litigation that has left Accra without a Ga King.
Accra has been without a substantive King since the death of Ga Mantse Nii Amugi 10 years ago.
The installation of King Tackie Tawiah III (formerly known as  Dr. Joe Blankson) as his successor was heavily disputed until his passing in London in June of 2013 .
According to the Nai Wulomo, the introduction of Nii Yaote Otoga sets the tone for the installation of a new Ga Mantse before the next Homowo.
He explained that after extensive consultations and tracing of the history of the Dzaasetse, Ga leaders "came to the conclusion that Nii Yaote Otoga is the rightful chief".
He called on the security agencies to ensure that peace is maintained, as there are bound to be some sore losers.
The Nai Wulomo was optimistic that with the rightful Kingmaker installed, a consensus will be reached on the rightful Ga Mantse before the Homowo festival in August this year.