Mion MP assists rainstorm victims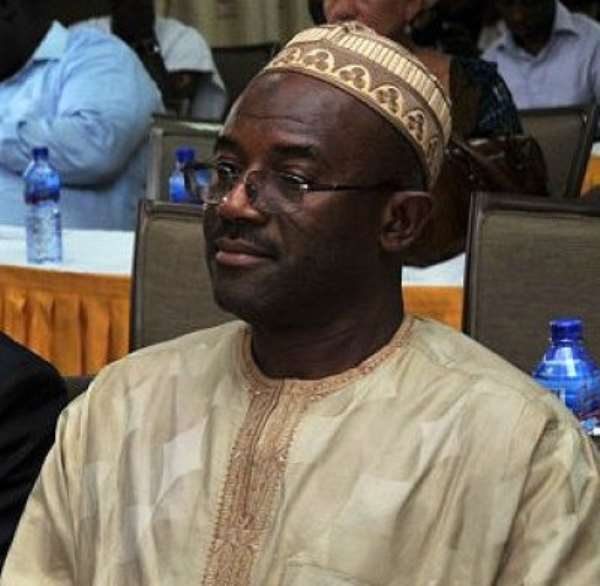 Dr Alhassan Ahmed Yakubu
Sang (NR), April 7, GNA - Dr Alhassan Ahmed Yakubu, Deputy Minister of Food and Agriculture in charge of Crops,   has presented 20 packets of roofing sheets worth GH₵5,000.00   to the authorities of the Mion District Assembly for onward distribution to persons adversely affected by the recent rainstorm that hit the area.
Dr Yakubu, addressing the media at Sang on Tuesday after he presented the items to Mr Dan Makandan, District Chief Executive for Mion, said the rainstorm traumatized and displaced many people in the community, hence the need to help alleviate their plight.
Dr Yakubu, who is also the Member of Parliament (MP) for Mion, said he would continue to solicit support for the constituents in areas of education, healthcare facilities, infrastructure development, as well as other interventions, to improve agriculture.
He said over the years he had used his share of the District Assembly Common Fund (DACF) to desilt dams at two communities at the eastern end of the constituency, and gave the assurance that a lot of interventions would continue to take place as measures to address the people's problems.
He mentioned that an irrigation facility was being put up at Zakpalisi, to help dry season farming, while a new dam would be constructed at Nayalifong, to solve the water problems there, and that dams had already been constructed for Kayang, Tuyua and Yandaali commuities.
On health, the MP said he was assisting the district health directorate to procure tricycles to be used as community ambulances to convey sick people and pregnant women from the rural areas to the nearest health centres, to reduce infant and maternal mortality.
He said four nurses quarters had been built at Gumle, Sang and Bonbong, while plans were afoot to construct accommodation for nurses and other government workers, to motivate them to stay and work in the district.
He said he had also purchased 1,000 recommended Literature Novels for Junior High School pupils in the constituency, while an amount of GH₵115,000.00 had also been used to pay school fees of brilliant but needy students in the area.
Dr Yakubu said electricity had been extended to most parts of the district, and appealed to communities that had not yet been connected to the national grid, to remain patient since no community would be left out in the exercise.
He, however, expressed regret about the deplorable nature of the roads and the water problems within the constituency, and expressed the hope that central government would help to address such problems, since the NDC government would continue to share the national cake equitably.
Mr Dan Makandan, DCE for Mion, who received the items, commended the MP for the quick intervention, and gave the assurance that the items would be distributed equitably to alleviate the sufferings of the displaced persons.
GNA