Appreciate the Aged- Queen-mother admonishes the Youth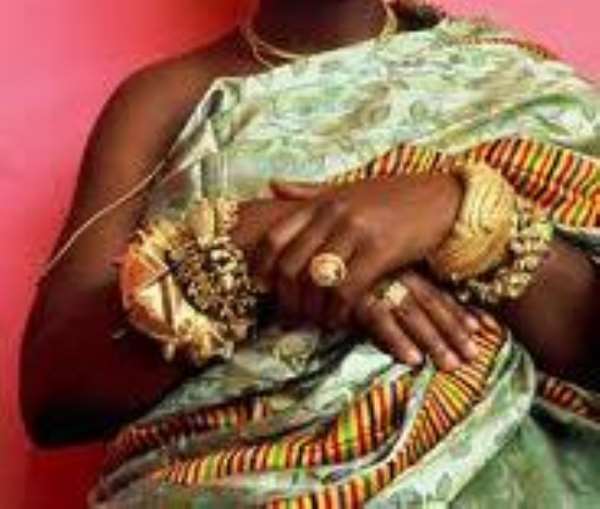 Assin Fosu (C/R) April 7, GNA - Nana Ampofoaa, Bretuo Hemaa of Assin Fosu, has admonished the Youth against maltreating their aged parents, and rather show much appreciation for nurturing them with great love and care.
She believed that the aged had struggled through life, and needed not to be victimized, but shown love and care so that they die peacefully with joy in their hearts.
Nana Ampofoaa   said this in an interview with the Ghana News Agency on the sidelines of a party she organized for the aged in Assin Fosu and its environs, to bring them together to interact with one another and to release some burdens on the Easter Monday.
'What I can say is that we should try to bring our parents together….we should not wait and throw a huge funeral when they had died, that would be very meaningless, let appreciate them whiles they are alive.' She stated.
She said it was when the aged felt appreciated that they would be happy and live longer, and therefore called on all to tighten the relationship that existed between their parents especially at their old age.
She was concerned about the negative actions of some young people towards the aged which left them (aged) depressed and eventually increased other related complications at old age.
Nana Ampofoaa, known in private life as Dr. Paulina Ampomaa, a biochemical scientist and a lecturer at the University of Cape Coast, said majority of the aged die before their time due to neglect, coupled with bad treatment meted out to them, and reiterated the need to treat the aged with much dignity.
Some of the aged who spoke to the Ghana News Agency (GNA) expressed their profound gratitude to the queen, and prayed for long live for her.
They urged well-endowed personalities in the area to emulate her kind gesture.
GNA